Trends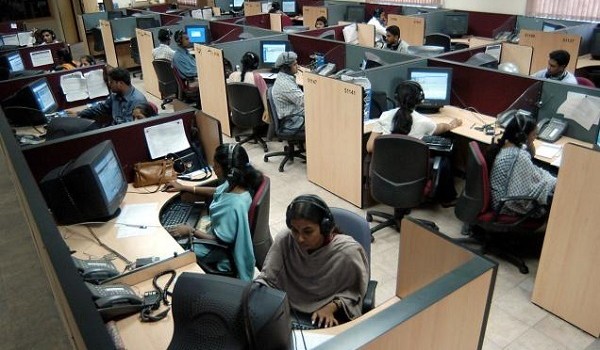 Published on April 7th, 2014
0
Mumbai losing call centre business to Philippines?
Mumbai and other Tier I cities are fast losing the voice and call centre business to Philippines, finds a study.
by The Editors | editor@themetrognome.in
Mumbai has a sizeable number of call centre businesses – or so we think. If a recent study is to be believed, Mumbai, Delhi, Kolkata and Chennai may be losing its BPOs and call centres to Philippines.
"India is currently losing about 70 per cent of all incremental voice and call centre business to competitors like Philippines and Eastern Europe, and unless the domestic BPO (Business Process Outsourcing) industry diversifies the delivery footprint to take advantage of low-cost centers, our competitors will further consolidate their position," says the study conducted by KPMG and ASSOCHAM. 
"It is estimated that in the ongoing decade, India might lose about $30 billion in terms of foreign exchange earnings to Philippines which has become the top destination for Indian investors, thus the need to reduce costs and make operations leaner is increasingly becoming significant across the BPO industry," said DS Rawat, Secretary General of ASSOCHAM while releasing the findings of the study.
Reportedly, even a number of Indian firms have also set up substantial operations in Philippines which has a large pool of well-educated, English-speaking, talented and employable graduates (about 30 per cent graduates in Philippines are employable unlike 10 per cent in India where the training consumes considerable amount of time).
"Employees in Philippine's call centers speak English fluently with a neutral accent, which is what customers look for and that is something missing in Indian accents and that is a prime reason why BPO business is thriving in that country," said Rawat. "Cultural proximity to the US together with availability of talented manpower are key reasons why BPO companies prefer expanding their operations in Philippines."

Expansion of non-English BPOs in Tier-2 and Tier-3 centers, which can provide services to the telecom and aviation sectors at low costs, will increasingly play significant role in growth of domestic outsourcing industry, further noted the study.
"Lower attrition rate in smaller towns is a big positive owing to lower recruiting and training costs, while there is comparatively high attrition rate of 30-35 per cent in tier I cities," said Rawat, quoting from the study. "Besides, even transportation costs for BPO employees and real estate prices in smaller cities are lower as compared to the metros."
Cities like Ahmedabad, Chandigarh, Coimbatore, Dehradun, Jaipur, Kozhikode, Nagpur, Nashik, Palakkad and others can help meet 50-60 per cent of projected talent requirement of BPO industry over the next five years, the study added. In order to provide the content in local language there is need to address challenges of fonts, poor bandwidth and the sector specific need based services should be offered.
Besides, projects like the National e-governance Plan (NeGP), the Unique Identification Authority of India (UIDAI)  and other government projects are likely to give a fillip to the domestic BPO sector in smaller cities and towns if the industry is able to tap the talent successfully.
The decision to set up BPO centers in Tier 2 and 3 cities requires striking the right balance between all elements and a patient, long-term approach is the key, added the ASSOCHAM-KPMG study.
 (Picture courtesy thehindu.com)