Trends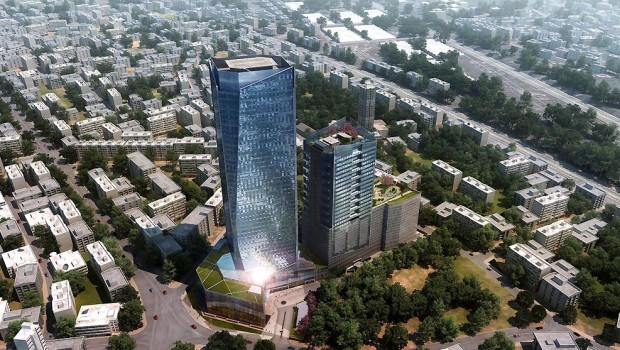 Published on December 11th, 2012
0
Dadar's Kohinoor Square is India's tallest building
Report certifies the under-construction building as tallest commercial structure at 203 metres; 12 other Mumbai buildings figure on the list.
by The Editors | editor@themetrognome.in
The under-construction Kohinoor Square located at Dadar, has just got a good distinction – it was recently listed as the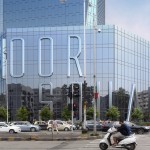 country's tallest commercial building by the Council for Tall Buildings and Urban Habitats (CTBUH). Standing at 203 metres, the building is a 52-storey diamond shaped tower that is currently in the last stages of construction.
The CTBUH report was released in October 2012, and lists, apart from Kohinoor Square, such buildings as Sunshine Tower, Marathon Futurex, Parinee I, MVRDC, Phiroze Jeejeebhoy Towers, IDBI Towers, Express Towers, Air India Building, CG House, Haj House, 247Park and Century Mills Tower as the city's tallest skyscrapers. Of the 22 buildings listed by CTBUH, 13 are from Mumbai, while three each are from Bangalore and Gurgaon, two are from Noida and one is from Kolkata.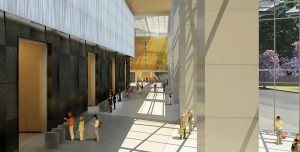 Kohinoor Square is said to be the only mixed-used development project in Mumbai, offering 40 floors of commercial space, 50,000 square feet of retail space and about 64 residential apartment spaces. There will also be a luxury hotel on top of the commercial tower.
"It enjoys a strategic location, with proximity to Dadar railway station and it is close to western and eastern expressways.  So, apart from being accessible to people travelling by train, it is also close to the Bandra-Worli sea link and both the expressways," said Nathan Andrews, Chief Marketing Officer, Kohinoor Square.
Other plans for the building include 48 high-speed elevators along with 12 escalators, a car parking for 2,000 vehicles and an intelligent traffic management system, double height landscaped sky gardens and double height terraces with floor-to-ceiling glazing on every alternate floor.
"In order to have a green building and reduce our energy consumption by over 25 per cent, we have used double glazed reflective glass facades, which restrict the energy from coming in, but let in natural light, thereby reducing consumption of electricity," said Nathan.
Measuring tallness
The CTBUH does not measure 'tallness' based on a building's height alone – such parameters as height relative to the building's context, proportion and technologies used for tall buildings (such as vertical transport and structural wind bracing) come into play when determining whether a building is tall or not.
(Pictures courtesy kohinoorsquare.in)