Trends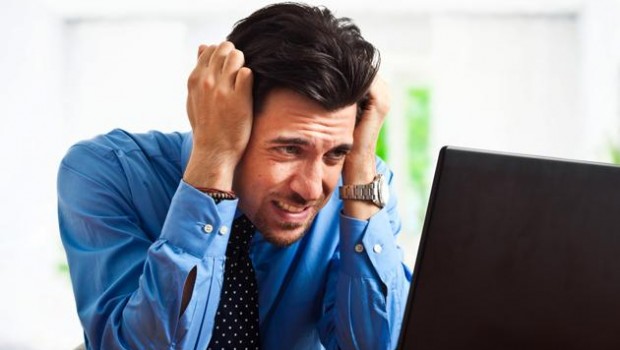 Published on October 22nd, 2012
0
Corporate Mumbai is sick of its bosses
A majority of employees are quitting their jobs because of bad bosses; workers from 18 sectors participate in national survey.
by The Diarist | thediarist@themetrognome.in
You're not overreacting if you're thinking of doing your boss a grievous injury. Or at the very least, thinking of quitting your current job for another, where the boss won't be an ogre. You can take heart in knowing that many in the country agree with you on this.
In a nationwide survey conducted by the Associated Chambers of Commerce (ASSOCHAM) in the Indian metros of Mumbai, Delhi, Kolkata and Chennai, and other major cities like Ahmedabad, Hyderabad, Pune, Chandigarh and Dehradun, and with over 200 employees from the corporate sector interviewed from each survey centre, it emerged that "69 per cent of corporate employees who quit their jobs complained about the indifferent attitude of their bosses or immediate supervisor while the remaining moved to a new position in the same company." The survey was released to coincide with Boss Day on October 12.
As per a release from ASSOCHAM, the survey targeted corporate employees from 18 broad sectors, with the maximum share contributed by employees from the IT/ITes sector (17 per cent).
Employees working in engineering and telecom sector contributed 9 per cent and 8 per cent respectively in the questionnaire. Nearly 6 per cent of the employees belonged from market research/KPO and media background each.
Around 42 per cent of the employees surveyed claimed to have been a victim of workplace bullying, and almost 56 per cent said that they were currently being bullied by their bosses. The survey also found public sector workers were most likely to experience workplace bullying (48 per cent), followed by PSU (37 per cent) and others (15 per cent). Around 62 per cent of the respondents said that they have an abusive boss, who indulges in such behaviours as humiliating and insulting employees or isolating them from co-workers.
The survey also revealed that bad bosses also led to employees' health problems. Most of the respondents said they were moving jobs because of management, supervisors or the general work environment of the company (56 per cent), career advancement or promotional opportunities (24 per cent), while 12 per cent said that they "felt like a misfit" in their current organisation. Much smaller percentages of respondents claimed to have quit because of flexibility or scheduling (6 per cent) or job security (2 per cent).
(Picture courtesy www.mensfitness.com)