Kharcha paani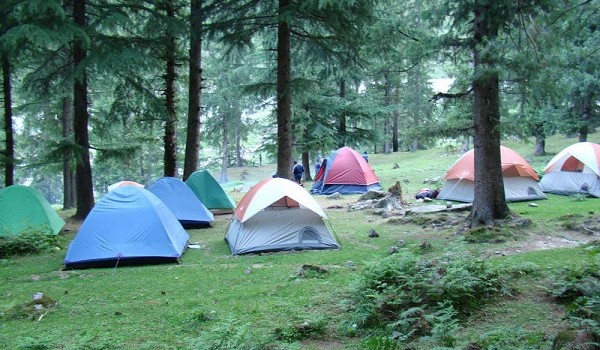 Published on May 21st, 2013
0
Summer camp industry to touch 1,000 cr in 2017-18
Survey reveals that the summer camp industry is growing by 25 per cent per year due to higher disposable incomes.
by The Editors | editor@themetrognome.in
You probably enrolled your child in a summer camp this year, or at least know of people who did. But while you thought your child or the neighbour's child was simply kept occupied with fun activities in exchange for a bit of cash, did you give a thought to how much you'd contributed to the burgeoning summer camp industry?
As per a survey conducted by premier industry watchdog ASSOCHAM (The Associated Chambers of Commerce and Industry), titled the Rising Craze For Summer Camps in Metros, "The summer camps industry size is likely to touch Rs 1,000 crore y 2017-2018 from the current level of Rs 400 crore, due to working absent parents, higher disposable incomes and rising awareness."
Why is this industry growing?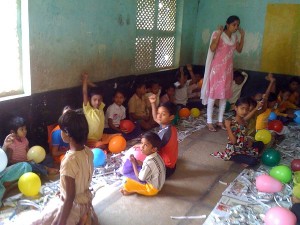 The growth in this industry is seen to take off at an annual growth rate of about 25 per cent. "The summer camps industry is closely tied to overall economic indicators such as per capita disposable income, population growth and leisure time. Over the next five years, the industry's growth patterns will reflect substantial increase in the number of children and adolescents due to rapidly improving expenditure on recreational activities and marginal gains in sports participation," adds the survey.
"Holidays and weekend breaks are times when parents and children are always on the lookout for activities to do at home or outside that combine fun with creativity and learning," said DS Rawat, Secretary General, ASSOCHAM. This industry includes overnight recreational and instructional camps for adults and children. Some camps provide accommodation and other amenities such as fixed campsites, food services, recreational facilities and equipment, and organised activities.
The survey was conducted in Delhi-NCR, Mumbai, Bangalore, Ahmedabad, Cochin, Kolkata, Hyderabad, Chandigarh and Dehradun, covering nearly 3,000 parents during April 2013. Broadly, it was found that parents dish out a minimum sum of Rs. 2,000 to Rs 6,000 on a child for a summer camp. Obviously, the sum spent doubles for two children. A majority of the parents interviewed revealed that they wanted their children to learn more activities like drawing, dancing, clay modeling, art and craft, culinary skills, cooking without using a flame and sports activities, in view of the growing peer effects and also to update their children to meet the challenges of current competition.
The survey also highlighted that working parents in the capital city of Delhi spent the least amount of time daily with their children at home (less than one hour) during the vacations, while those in Bangalore spend maximum amount (four hours) followed by Ahmedabad (three  hours) and Mumbai (two hours).
The survey further reveals, about one in five parents want their children to spend more of their free time in summer camps or hobby classes. One out of two parents responded that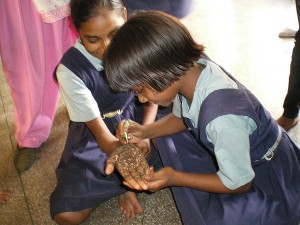 their children spend more time inside home; while only a third of parents said that their children spend equal time at home and outdoors.  Indeed, children on an average spend 5-6 hours at home for leisure activities during holidays, compared to an average 2 hours spent in outdoor activities, says the survey.
"Nearly 72 per cent of parents said that there was no provision of summer camps during their childhood. Accompanying their wards served a double purpose – not only could they give them a chance to learn something new, it also ensured they got to spend quality time with the children," adds Rawat. "A majority of the respondents said that learning together gave them an opportunity to be cordial, respect each other's views and understand each other better. The organisers are encasing on this trend by giving discounts if parents join their wards at camps."
Summer camps are relatively popular with only 65 per cent parents preferring their children to spend time at a summer camp, in comparison to 92 per cent of children surveyed preferring going to a summer camp, points out the survey.
Highlights of the survey:
– Many schools have a dedicated marketing budget for summer clubs centered on print advertisements, hoardings, leaflets and mall activations. They allocate close to 20-25 per cent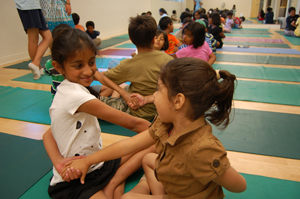 of their marketing budget on summer clubs. There are nearly 30,000-35,000 camps of all kinds operating in all the tier-II and tier-III cities.
– 81 per cent of children learn a new skill like musical instrument, dancing, clay modeling etc.
– 71 per cent of children want to learn art and craft outside home.
– 65 per cent of children go out to learn different styles of dancing like Jazz, contemporary, classical etc.
(Pictures courtesy www.trekindiamanali.com, www.kinkari.com, www.indiacurrents.com, kopili.wordpress.com. Images used for representational purpose only)