Kharcha paani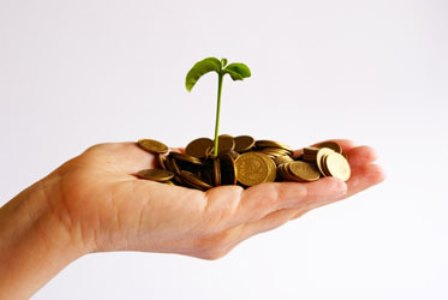 Published on November 2nd, 2015
0
Start ups: Plan small, reap big
Start ups should not be too ambitious in scope, despite regular funding. Keep your goal large but your scope small.
by Reyna Mathur
Jignesh Parikh runs a web solutions company in Mumbai with his college friend and partner, Ketan Joshi. The duo currently caters to about 20 national clients, and is in talks to increase their office space and staff strength this fiscal. "We have been in business for 10 years now, and it is this year that we are going to increase our office size for the first time. Till now we have been operating from a 10×20 space, which has a low rent and maintenance costs. We have been fortunate to receive so much business despite only five staff members for so long," Jignesh says.
Despite the modest nature of their office, their business is experiencing a turnover of Rs 6 crore for the last two years. "We realised early on that we were in the digital business, which does not require a posh office. It requires a robust computer and Internet setup, so we invested our initial money in them." Low overheads and only a minimal staff – all of them web developers, two of them freelance staffers – ensured that of the hefty profits made, only a small portion went towards payments every month. Eventually, the duo has now made enough money to move into a bigger office and hire two more full-time staff.
It is quite easy to run your own start-up provided you are clear in your mind about not wasting your resources for any reason, and are prepared to not even have the money to afford the rent on an office in the initial period. If you get a few basics right and change your approach, you can start small but have big returns on your initial investment.
You are there to do business, not to impress others. No business person in the world, unless backed by a strong funding model, has the means to have a huge staff and a posh office on ownership basis. When you start your enterprise, realise that you are starting it to realise a personal goal, and not to impress people with how big and well-equipped your office is. Many start-ups insist on putting in all their money to keep up appearances, which ultimately leads to huge losses (especially if the expected turnover doesn't happen). For example, if you have just opened a café, don't invest in too much imported equipment and staff. As more and more customers begin to trickle in, you can look at investing more money.
Don't take an office if you don't need one. Some businesses, especially freelance ones, don't need an office set up at all. If your work requires you to travel often and take in business via meetings, you might not need a permanent office but a space to keep your computers, phones, printers etc. For a few days, try operating from your home or take up a storage space for rent. In case you need to conduct meetings, you can call them to a café. The overheads you save will help you invest in an office in the future.
Use communal office spaces. Many cities in the country are now offering start-ups and new businesses the use of 'communal working spaces', where a lot of entrepreneurs converge at one spot to carry out their daily work and even conduct meetings with clients. The working spaces offer a fixed spot with a computer and Internet connection for a month or longer, depending on the payment plan you select, apart from free use of the facility's conference rooms and tea/coffee dispensers. Certain places also offer a courier service for your packages at a separate charge. At a monthly rental of not more than Rs 2,000, you get a complete office set up without any overheads.
Replicate, replicate. It is a good idea to maintain a team of experienced freelancers to do all the tasks that a full time staff can do. You will save the money you would spend on their salaries, plus they will each have their own set-up for completing the tasks. You might only have to pay for transporting certain paperwork and equipment, based on your businesses, to and from the freelancers' postal address. If your work entails the same set of tasks to be done repeatedly (like editing technical papers), pay five freelancers to do it. The work will be replicated five times over at lower costs to you.
(Picture courtesy knowstartup.com. Image is used for representational purpose only)