Kharcha paani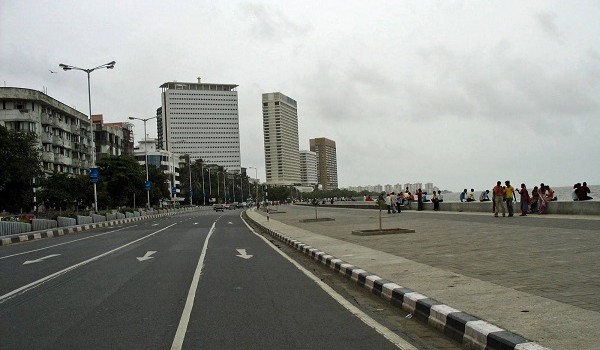 Published on January 3rd, 2014
0
Marine Drive, other S-Mumbai roads to be strengthened
BMC's Standing Committee hopes to pass proposal to repair, rebuild and concretise South Mumbai roads at Rs 150 crore cost.
by The Editors | editor@themetrognome.in
That Mumbai is fast becoming synonymous with bad roads and even worse road repair is fairly known. But in yet another attempt to strengthen the existing road network in the island city, the Brihanmumbai Municipal Corporation (BMC) is about to launch a road concretisation drive in South Mumbai.
On the anvil are the most-visited Marine Drive, which was last concretised in the year 1940, and other smaller roads in South Mumbai. Says Standing Committee Chairman Rahul Shevale, "Marine Drive is a tourist spot in itself, with Mumbaikars, visitors from other States and foreigners coming to see it daily. The road's concretisation had happened many years ago, and the materials used have now reached the end of their life. It is important that such a major landmark in the city should be in good condition." To this end, the Committee has prepared a Rs 150 crore repair and rebuild proposal for several small and major roads in South Mumbai, and hopes that the proposal will be passed in a meeting today.
However, the huge Marine Drive stretch will have to be dug to lay new mastic on. "We hope to use mechanised mastic on the roads to be build so that they last longer and the work can progress faster," says Shevale.
(Picture courtesy www.stockpicturesforeveryone.com)