Kharcha paani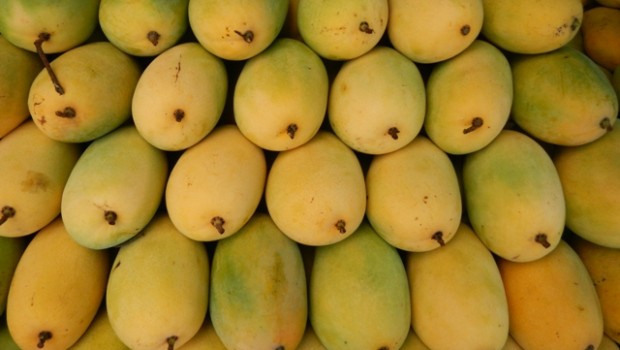 Published on April 21st, 2014
0
Mangoes to cost more this season?
Fall in mango production by about 20 per cent owing to crop damage and rising exports will cause higher costs.
by The Editors | editor@themetrognome.in
Mango lovers may have to cough up more money this year due to short supply of mangoes for domestic consumption owing to significant crop damage and rising export orders pouring in from the UAE, the UK, Saudi Arabia, Qatar, Kuwait, Bangladesh and others.
This is as per an analysis by ASSOCHAM. "Andhra Pradesh, Bihar, Gujarat, Maharashtra and Uttar Pradesh, which together account for about 2/3rd share in India's total mango production, have recently witnessed nature's wrath owing to unseasonal rains coupled with hailstorm. This has damaged over 50 per cent crop which is likely to hold up mango arrivals, resulting in upward spiraling of prices," noted the analysis conducted by the Agri-business council of ASSOCHAM.
"Mango production across India in all likelihood will remain about 15-20 per cent lower than last year's level of 18 million tonnes (MT) and even the exports are likely to remain muted this year," said DS Rawat, secretary general of ASSOCHAM while releasing the analysis. Clocking a compounded annual growth rate (CAGR) of over five per cent, the production of mangoes across India has increased from 13.9 MT in 2007-08 to 18 MT in 2012-13. Besides, the cultivated area and productivity have also grown at a CAGR of 2.6 per cent and 2.4 per cent respectively during the aforesaid period.
Of over 1,300 varieties of mangoes grown across the world and India alone cultivates over 1,000 varieties of the fruit.
Andhra Pradesh and Uttar Pradesh together account for about half of the total mangoes being produced in India, with both the States accounting for almost similar share of over 24 per cent. Karnataka (10 per cent), Bihar (7.6 per cent) and Gujarat are amid top five states with high share in mangoes' production across India.
The UAE is the top most export destination for India's mangoes accounting for over 61 per cent share followed by the UK (12 per cent) and Saudi Arabia (five per cent). Qatar, Kuwait and Bangladesh are other leading export destinations for Indian mangoes.