Kharcha paani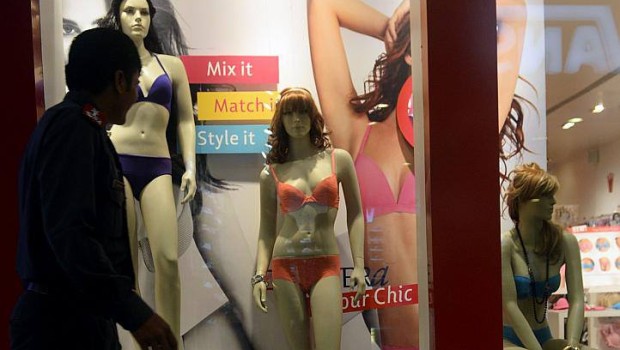 Published on June 4th, 2013
0
Lingerie mannequin issue makes shops see red
The Federation of Retail Traders Welfare Association is asking for zero interference from the BMC in displaying lingerie inside shops.
by Viren Shah, FRTWA President
It is quite strange that Ms Ritu Tawde, a BJP Corporator, has proposed the banning of mannequins wearing lingerie or displays of lingerie on the roadside, and not inside the showroom.
We from the FRTWA (Federation of Retail Traders Welfare Association) have always objected to anything being sold on the footpath by hawkers or through any illegal stalls. The BMC has only a few thousand license holders who are supposed to sell in a 1 metre x 1 metre area only, and in that area too, they cannot keep or display mannequins and sell any garments. This means that in any case, it is illegal to sell anything on the footpath, a resolution that is passed by the House, and the BMC does not need any separate resolution for this.
We support their action on roadside mannequins and displays.
Our objection is to the proposed ban on display within our shop premises. This should not be stopped or prevented, as it is our right as shop owners to display and sell the products. If we get any complaint from our customers at large, then we will look into the issue, but we cannot solve any such potential complaint by forcefully being prevented from our right of business and right of freedom to sell the products.
Since the time this issue first came into light, we have written two letters to the BMC Commissioner, the Chief Minister and the Mayor, and requested them to not take any decision in this regard without consulting with us. After all, we are the affected party, and any restriction that affects our business interests must be imposed only after discussing it with us and taking us into confidence.
Regards,
Viren Shah, President,
FRTWA
What do you think of the proposed ban on the lingerie display on mannequins in Mumbai? Tell us in the comments section below.
(Pictures courtesy photogallery.indiatimes.com, deccanchronicle.com)