Learn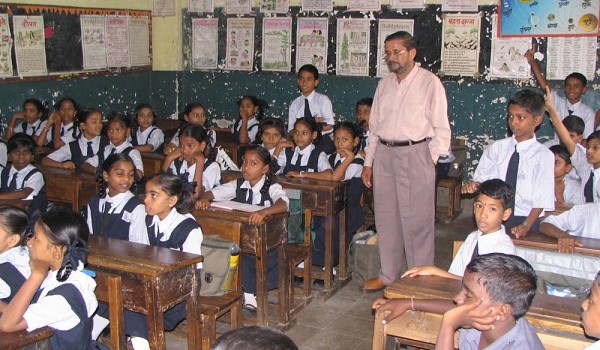 Published on July 2nd, 2013
0
Who's going to Mumbai's municipal schools?
City-based NGO finds that most parents, whatever their economic and social background, are sending their children to English medium schools.
by The Editors | editor@themetrognome.in
The Brihanmumbai Municipal Corporation (BMC) is the only municipal corporation in the country to run schools in eight languages. The presence of BMC schools in Mumbai is also high, with a school located at or near a major slum pocket. There are over 1,500 primary schools in the city.
But the numbers of children applying for admission to them, and the numbers of students dropping out every year, are at opposite ends of the spectrum.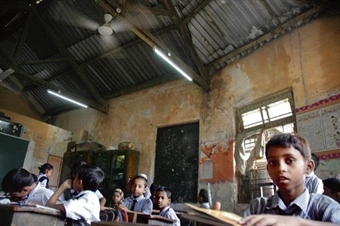 According to statistics by Praja, a city-based voluntary organisation, "Less than a decade ago, the municipal education system that used to cater to over 7.5 lakh students now attracts less than 4.5 lakh students. Says Nitai Mehta, Managing Trustee, Praja Foundation, "The number of dropouts (from municipal schools) has increased over the last decade, despite better infrastructure facilities and qualified teachers. A household survey recently showed that 83 per cent parents expressed preference for private schools rather than municipal schools."
Traditionally and culturally, municipal schools cater to children belonging to economically and socially backward backgrounds, and hence, the medium of instruction is a vernacular language, mostly the mother-tongue. "But an increase in dropouts is an increasingly common trend in private vernacular schools as well. The growing trend is for parents to be more inclined towards English medium schools," Mehta said.
Dismal findings for BMC schools
Milind Mhaske, Project Director, Praja had some key findings to relate about BMC schools:
– In 2009, the pass percentage of private schools was at least 20 points ahead of BMC schools, a trend which exists till date. Also, out of those students receiving scholarships in Class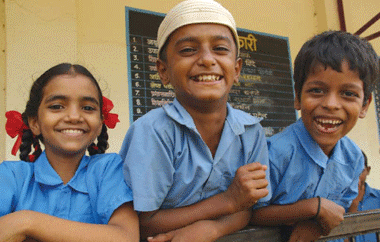 IV, only 9 were from BMC schools while the rest were from private schools.
– A significant portion of Class V students cannot read simple text.
– There is a high dropout rate between Classes V to VIII.
– Parents are normally not part of the teaching process.
– Pre-school is not yet a part of BMC schools.
Possible solutions
A panel appointed by Praja to examine the problem of BMC schools came up with solutions to arrest the dropout rate and improve attendance and learning levels. 'Undertake development work for schools which have adequate infrastructure on an immediate basis,' was one solution. Another was, 'Supportive systems such as sports and health programmes should be implemented in the near future.'
A major solution is to provide inclusive education for all, where 'schools should serve as hubs for community programmes, study classes, reading rooms for the higher classes, reading melas, etc.'
(Pictures courtesy www.ashanet.org, www.afternoondc.in, www.educationworld.in. Images are used for representational purpose only)