Learn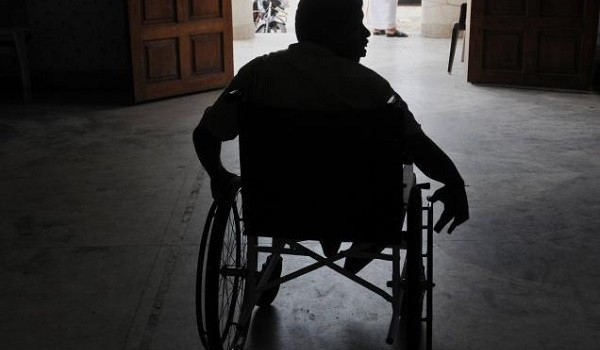 Published on December 30th, 2014
0
Who will employ the disabled?
Here's inclusivity: the Community Business Membership Network recently launched a unique research initiative to find avenues for employing disabled persons in India.
by The Editors | editor@themetrognome.in
India has a staggering number of physically disabled persons, but the employment opportunities for them are not as many there should be.
Recently, to coincide with the International Day of Persons with Disabilities on December 3, Community Business, a not-for-profit organisation focussing on corporate responsibility and a thought leader on Diversity and Inclusion,launched its latest research 'Tapping A Pool of Disabled Talent in India: Focus on University Students'. This research is an initiative of Community Business' unique membership network, the Diversity and Inclusion in Asia Network for India (DIAN India), a group of leading companies committed to progressing Diversity and Inclusion in their organisations in India and driving positive change in the wider community.
According to the United Nations, there is an estimated 70 million people with disabilities in India, of which only an estimated 100,000 are in employment. The new Companies Bill, which includes a mandate that 2 per cent of corporate profits be devoted to Corporate Social Responsibility and proposed changes to the Disabilities Bill, are placing increased focus on people with disabilities.
"Many companies are looking to fulfill their obligations as a socially responsible employer." explained Pooja Shahani, Country Manager, India, at Community Business. "However, the more enlightened companies are seeing it as an opportunity to explore how they can embrace those with disabilities, referred to by many in India as the 'differently-abled', as part of their overall talent management strategies. These companies recognise the potential of disabled individuals as a largely untapped talent pool and are keen to understand the needs of this target group so they can attract them to their organisations and support them to develop meaningful careers."
The research is designed to increase understanding on the issues around recruiting people with disabilities in India and focusses particularly on university students with disabilities. In conducting the research, Community Business interviewed eight leading disability experts in India and engaged with over 100 university students with disabilities from 50 different universities in India through an online survey and face-to-face facilitated dialogues. Drawing on the findings and perspectives shared, the report highlights that when it comes to the recruitment of students with disabilities, companies should:
– View students with disabilities as an important talent pool. Recognise that students with disabilities – who have overcome the personal challenges they face and make it through to university – are likely to be well-educated, determined and committed individuals. As the research findings show, the majority have ambitions and aspirations – nearly all (94.9 per cent) expect to work when they graduate and over three quarters (78.3 per cent) are optimistic about their prospects.  They consider opportunities in both the private (60.3 per cent) and public (62.8 per cent) sectors while a role in a multinational company (69.2 per cent) is the most popular choice.
The top three most important factors for selecting a job are long-term career opportunities (75.6 per cent), salary and benefits (71.8 per cent) and nature and scope of work (66.7 per cent). Students with disabilities are no different from other ambitious graduates and their desire for long-term, well-paid and interesting work is the same as their peers.
– Go beyond social obligations and recognise the business case for hiring people with disabilities. Overcome the mindset that bringing candidates with disabilities into a team is something that a company 'should' or 'needs' to do or is merely part of some CSR initiative. Instead, fully acknowledge that if harnessed correctly, tapping into this pool of talent provides a potential source of competitive advantage.
– Develop a targeted approach. While students with disabilities look to a broad range of sources for information and advice when they think about applying for a job, most of them (60.3 per cent) rely on their personal network (including their friends, classmates and families) and very few (15.4 per cent) participate in mainstream graduate recruitment fairs. Companies relying on traditional, general channels alone may be unintentionally missing out on opportunities of reaching disabled talent.
– Work in partnership with universities and local disability-organisations. In considering how to attract, retain and develop disabled talent, companies are encouraged not to work alone but to work in partnership with both universities and local disability organisations. By working together, each party can leverage their unique strengths and resources to create meaningful and appropriate programmes that increase opportunities and prepare future employees to be effective in the workplace.
– Demonstrate commitment. The research highlights that when it comes to looking for an employer, the students' biggest concern is the overall culture of the organisation and attitude of colleagues (71.8 per cent).  At the same time, their most important criteria for selecting an employer is whether a company can clearly state its commitment to diversity and inclusion and/or being an equal opportunities employer (82.6 per cent).
The study also showcases eight leading companies in India who are already positioning themselves as employers of choice for disabled talent. These companies include: Accenture, BNY Mellon, Capgemini, EY, Goldman Sachs, Tata Consulting Services, Thomson Reuters and Wipro.
Commenting on the research, Fern Ngai, CEO of Community Business, said:  "We hope that in sharing experiences and perspectives from a significant sample of students with disabilities in India and showcasing good practice by leading companies, this study will not only provide valuable insights to employers looking to market and differentiate their companies as an employer of choice for this talent pool, but also inspire more companies in India to open their doors to disabled talent."
(Pictures courtesy www.thehindu.com, www.dailymail.co.uk. Images are used for representational purpose only)