Learn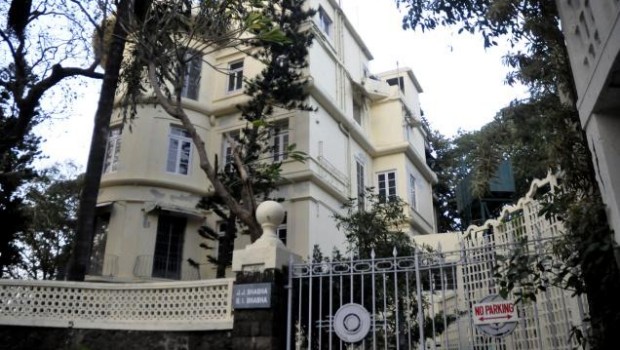 Published on June 18th, 2014
0
Read: Maha CM's letter appealing against Bhabha house auction
The letter was sent by Maharashtra CM Prithviraj Chavan to PM Narendra Modi a few days before the auction took place.
by The Editors | editor@themetrognome.in
On Wednesday, June 18, 2014, the iconic bungalow belonging to scientist Homi Bhabha was sold for Rs 372 crore by the NCPA, which is a trustee of the property. Even as the auction was announced a few days ago, scientists had been opposing the auction and asking for the bungalow to be preserved as a museum.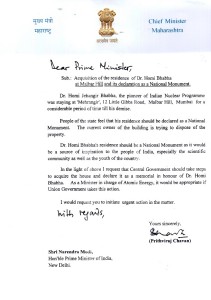 The Chief Minister of Maharashtra, Prithviraj Chavan, had also written to Prime Minister Narendra Modi, appealing for the Centre to step into the matter and stop the auction, instead declaring the house as a national monument. In this letter, (see it on the left), CM Chavan writes, "Homi Bhabha's residence should be a national monument as it would be a source of inspiration for the people of India, and especially to the scientific community and the youth of this country."
The bungalow, Mehrangir, is on Little Gibbs Road and Homi Bhabha was a part owner of it. After his death, the bungalow was in the care of his brother, Jamshed, who in his will, bequeathed it to the National Centre for Performing Arts (NCPA). The proceeds from the auction will go towards modernisation of theatres and upgradation of equipment.
(Prithviraj Chavan's letter sourced from CMO, Maharashtra. Featured image courtesy thehindu.com)