Learn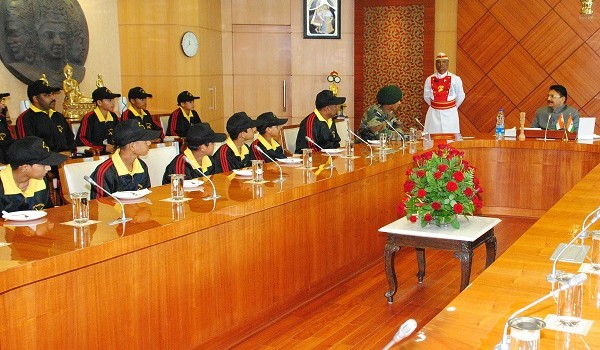 Published on October 5th, 2014
0
J&K school students meet Maharashtra Governor
The students were very excited about their maiden Mumbai visit; most had seen the sea for the very first time.
by The Editors | editor@themetrognome.in
The State of Maharashtra hosts children from Jammu & Kashmir every year. However, the joy of the experience doesn't seem to dim for everyone involved – for the children themselves, or the Government officials who meet them on their visit.
A group of 22 children belonging to the border area of Akhnoor in Jammu and Kashmir met the Governor of Maharashtra C Vidyasagar Rao at Raj Bhavan, Mumbai on Saturday, October 4, 2014. The children came from various villages located in areas closer to the Line of Control and are currently studying in Government schools. They shared their joy and excitement of visiting the city of Mumbai with the Governor. Many of the children said that they had seen a train and the sea for the first time in their life. The Governor enquired about the children and advised them to educate and to serve the nation.
The visit of the children to Mumbai and Pune was organised by the Maratha Light Infantry of Indian Army, under Operation Sadbhavana. The children were accompanied by three teachers and representatives of the 6 Maratha Light Infantry.