Learn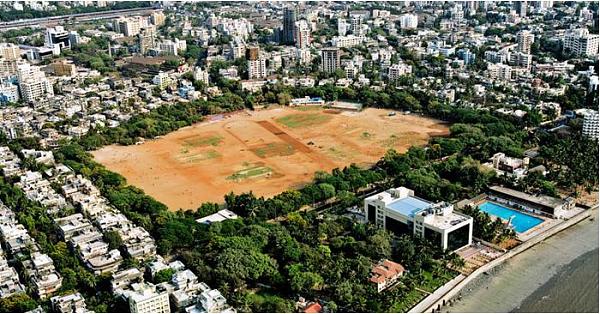 Published on November 18th, 2012
0
How Shivaji Park has shaped up for today
The famed park has been meticulously laid out for those who want to pay their last respects to Bal Thackeray.
by The Editors | editor@themetrognome.in
If you're going to pay your last respects to Bal Thackeray, who died Saturday, November 17, after a long illness, you can head to Shivaji Park today. Thackeray's body is going to be kept at Shivaji Park from 10 am to 5 pm today, Sunday, November 18.
Here are a few details of how Shivaji Park is gearing up to allow Bal Thackeray's followers a last glimpse of the leader:
– Thackeray's body will be brought to Shiv Sena Bhavan at about 6 am.
– His body will be kept on a large viewing stage erected on the Veer Savarkar Marg end of the Park. The stage will accommodate the Thackeray family, the party's senior leaders and will also allocate space for the Press.
– The viewing stage will be at a height on a five-foot high, 10 foot long, and 20 foot wide stage erected near the Ganpati mandir just under the Shivaji statue.
– Access for the body's viewing will be provided from two points, both from Keluskar Marg – one is the Meenatai Thackeray gate and the other is from MB Raut Road.
– There is an exit planned leading from the two access points and out on the road leading to Raja Bade Chowk.
– Barricades placed on two sides of the stage will ensure that nobody can get closer than 10 metres of the body.
– The Veer Sawarkar Marg and Lady Jamshedji Road will be closed to traffic. Alternative parking arrangements have been made.
– The BMC has set up over 26 mobile toilet blocks and has provided over 50 temporary drinking water connections for those who arrive for the darshan.
– At least 11 Senior Police Inspectors, 21 Sub Inspectors/Assistant Police Inspectors, and 310 other security personnel will be deployed for security.
– Over five lakh people and VVIPs are expected to attend the darshan today.
– The cremation is expected to take place at 6 pm at Shivaji Park, where members of the Thackeray family have previously been laid to rest.
(Source: BMC)
(Featured image courtesy www.thehindu.com)