Learn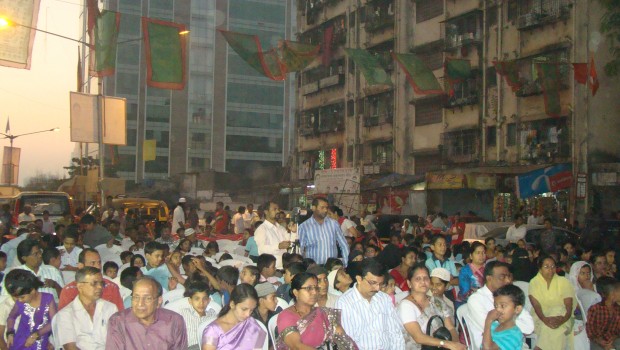 Published on January 26th, 2013
0
BMC will help poor women set up businesses
The women organise 20 per cent capital, BMC will examine the business and put up the remaining 80 per cent.
by Krishnaraj Rao
It was a meeting that gave several possibilities for livelihood among the city's poor and marginalised, and especially its women. "Citizens are not generally aware of many schemes that the BMC (Brihanmumbai Municipal Corporation) has initiated to empower economically weak sections, especially for womenfolk," said Assistant Municipal Commissioner (P-South) Ramakant Biradar yesterday, speaking at a large public meeting held at Somanigram, Oshiwara, Goregaon West.
The meeting was held to motivate and assist the locals to form cooperative enterprises for their own economic upliftment, and also to manage their localities. "If you can manage 20 per cent seed capital for starting your own enterprise such as tailoring, the BMC will assist you with the balance 80 per cent," he said, addressing the women in the gathering.
The meeting was organised by RTI activist Sulaiman Bhimani on behalf of the Maharashtra Societies Welfare Association (MSWA), on the theme 'Kaise Badhayen Aamdani Sahakari Udyog Ke Saath' (How to increase income with cooperative enterprises). MSWA chairman Ramesh Prabhu spoke about how the 97th Constitutional Amendment passed in January 2012 enabled much-needed reforms to the cooperative sector. "If anybody wishes to start a cooperative enterprise, he can approach us for free guidance, mentoring and assistance," said Prabhu.
As Somanigram is a poor people's locality full of SRA colonies, the main objective of the meeting was to enable the increase of people's income by coming together in cooperative societies. "If a dozen onion and potato pheriwallahs (hawkers) form a cooperative enterprise, they can increase their income by Rs 500 per day, while making onions more cheaply available to the residents," said Bhimani. "Unemployed youth, housewives, senior citizens, autorickshaw and tempo drivers, plumbers and other service providers can all benefit by forming a cooperative enterprise. We will help them in various ways and make their jobs easier."
The MSWA has 30,000 member cooperative societies in Mumbai, to which it provides legal advice, accounting services, assistance in deemed conveyance etc. It has a decade of experience in the cooperative sector, which is being leveraged for the CSE initiative.