Learn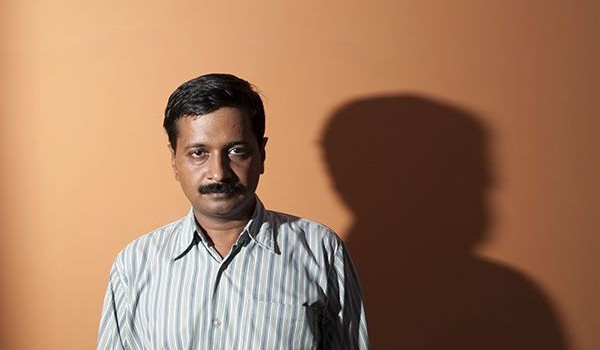 Published on December 7th, 2012
0
AAP Pawar pe chup kyun hain?
While Aam Aadmi Party's 'black paper' on Maha irrigation irregularities tears into Sunil Tatkare, it says nothing on Ajit Pawar.
by The Editors | editor@themetrognome.in
Yesterday was clearly Ajit Pawar's day. The decks were cleared for his return to the Deputy Chief Minister's post he resigned from on September this year, owing to his name being mired in alleged irregularities in the irrigation sector, and on the other hand, the 'black paper' submitted by the Arvind Kejriwal-led Aam Aadmi Party (AAP) vehemently tore into Water Resources Minister (WRD) Sunil Tatkare, but did not name Ajit Pawar.
The AAP presented its black paper to State Chief Minister Prithviraj Chavan yesterday, following which, Chavan had a meeting with the party's activists Anjali Damania and Praful Vora, among others. In the paper, AAP has called the white paper on irrigation brought out by the Tatkare-led WRD a "total farce" and demanded for Tatkare's resignation, but does not name Ajit Pawar anywhere.
Like the Bharatiya Janata Party (BJP), the AAP has also demanded for an SIT-level probe in the matter.
In black and white
In its black paper, AAP has countered almost all of the white paper's claims, starting with the area under irrigation in the State. While the white paper claims that the area under irrigation increased by 5.17 per cent from 2001 to 2010, the black paper calls this as an attempt to mislead people.
Further, the black paper says that water was illegally diverted from irrigation projects to non-irrigation purposes, and that there were plans to approve 71 new water-intensive thermal power projects in the suicide-prone districts of Vidarbha.
The black paper blames the WRD for rampant corruption and violation, and calls for Tatkare's resignation, an SIT probe in the irrigation scam and action against politicians, officials and contractors responsible for the mess, apart from demanding an immediate stop on projects that have committed violations. The paper also criticises Chavan, adding that the white paper presented by the WRD to the Government was merely a 'status paper' that toed the coalition politics line.
AAP will most likely bring out another black paper on irrigation soon.
(Picture courtesy forbesindia.com)