Learn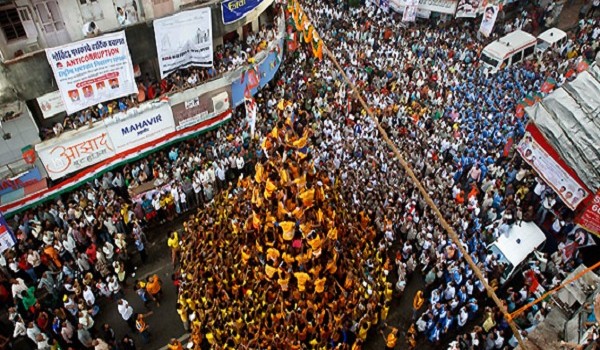 Published on August 29th, 2013
0
100 beds for injured Govindas
Today, all revelry comes to the fore with Gopalkala and dahi handi. The BMC has announced 100 beds for casualties.
by The Editors | editor@themetrognome.in
It's that time of the year again. Today, most of Mumbai will move around in a big mass taking in the sight of several grown men ascend higher and higher into the air, standing atop sturdy human shoulders, reaching out with excited hands and shining eyes towards a pot of dahi, money and other things.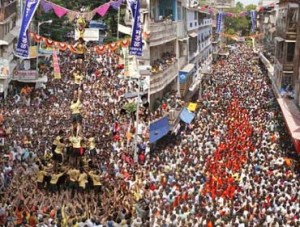 Every year, Mumbai celebrates Gokulashtami with great gusto, and the city also collectively feels sorry for those Govindas who crash to the ground during their many attempts to get at the pot and suffer fractures, or worse, death. Every year, as prize money rises and the handis are tied higher and higher to add to the thrill of the chase, we hear of several Govindas suffering major injuries and wonder why they do it all.
But since the spirit of the festival refuses to abate, the BMC is going all out to ensure that there are adequate beds and medical facilities available for those sustaining injuries today. As per a press release issued by the BMC's publicity department, "At least 100 beds will be made available at the city's prominent civic and Government-run hospitals. Smaller hospitals have also been instructed to be on standby to admit any casualties."
According to the BMC's directives, the Sion-based LTMG Hospital and the Parel-based KEM Hospital will reserve 40 beds each for injured Govindas. The Mumbai Central-based Nair Hospital will reserve 20 beds. Additionally, civic hospitals in each ward in the city will have 10 beds reserved.
(Pictures courtesy www.cuisinecuisine.com, www.indiatvnews.com)