Kharcha paani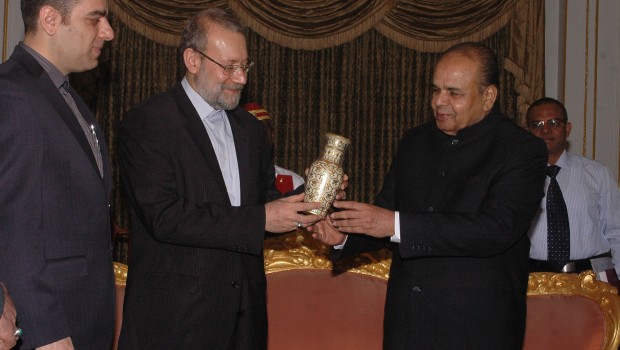 Published on February 25th, 2013
0
Iran wants to do business with India
Speaker of the Iranian Parliament, Ali Ardashir Lajirani, wants India to throw its doors open for Iranian students and businesses.
The Speaker of the Iranian Parliament, Ali Ardashir Larijani visited the Governor of Maharashtra K Sankarnarayanan at Raj Bhavan, Mumbai, today. During the visit, he said that business leaders from Iran were keen to further develop business and trade contacts with India, and expressed the hope that India would provide opportunities for Iranian business leaders to explore its business potential.
Stressing the need for greater academic collaboration between the two countries, he said that addressing small issues like expediting issuance of student visas by India would help more students from Iran to study in India.
Complimenting India for achieving significant progress in various areas during the last few years, Larijani said, "The Parliament of Iran is determined to enhance and facilitate relations with India so that the trade between the two nations will further increase from the current $15 billion." He said that trade can be enhanced by increasing cooperation in areas like energy resources and industries.
The Speaker was accompanied by a large delegation of Parliamentarians and Ministers and is currently on a visit to India.
He added, "Social, cultural, educational and trade relations between Iran and India are deeply rooted in history and both the nations have influenced the cultures of each other during these contacts." He said that the people of the East such as Iran and India have a lot of commonalities such as morality, ethics and family values.