Kharcha paani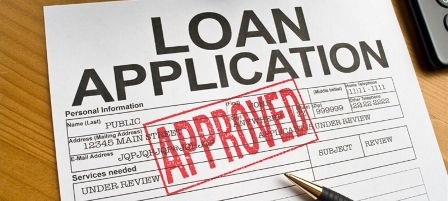 Published on July 25th, 2015
0
Don't take a loan to repay a loan
The worst mistake you can make is borrowing money to pay off a loan – a recipe for financial disaster.
by Reyna Mathur
Amit Sethi (name changed) was a happily married businessman in Mumbai, with a small but profitable business. He and his homemaker wife wanted to start a family two years after marriage, but he felt that they should have a permanent home before the children arrived. "I bought a 1 BHK that was close to my office. It was an expensive house and I took a home loan, apart from borrowing money from some friends and relatives."
The couple moved into their new home and things were wonderful for a while. Then Amit lost a big contract that he had hoped to continue, and suddenly money became an issue. "That contract gave me Rs 2,50,000 a month, which took care of my Rs 65,000 monthly EMI and household expenses comfortably. For a while, I made do with smaller sums of money coming from other quarters, but for two whole years, I did not get a single big contract. Repayment of all the borrowed money became a big issue."
To tide over the crisis, Amit took a fatal step – he borrowed more money from the market to repay the older loans. To this day, Amit is caught in a never-ending circle of loan repayment and has a big financial crisis on his hands. He sold his house and moved back into a rental accommodation. "My wife sold her jewellery, I even borrowed money from her brother. Now I owe more than Rs 30 lakh in loans and business is sporadically trickling in."
It's a trap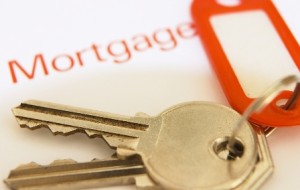 Accumulating loans is the worst financial mistake you can make, which can drag you and your family into the deepest recesses of failure. Unfortunately, the pressures this mistakes brings prompts the person to make even bigger mistakes.
Some people respond to the crisis by selling off all their assets to raise immediate capital. This makes sense at the time, but in the long run, they are left with no assets to build on in the future. Imagine, if you sold off your house to pay back your loans, you will be faced with having to raise capital for a new house.
Other ways people adopt are to cashed in on their life insurance policies. They take a loan against the policy to pay off urgent business debts, but this step immediately sets two things in motion – a fresh loan is added to the list, and you also have to pay regular interest on the borrowed principal amount.
What can you do?
When borrowing money from private sources, take smaller amounts from a wide circle of friends and relatives. Instead of borrowing Rs 5,00,000 from one source, break down the amount into smaller amounts such as Rs 1,00,000, Rs 50,000, Rs 30,000, Rs 20,000 and Rs 10,000. Make a list of people who will loan you small amounts of Rs 30,000 to Rs 10,000 and approach them first. They will be willing to loan you these amounts instead of larger amounts, and repaying these small sums will be easier for you, too. Then approach trusted friends and relatives who will loan you the larger sums, and commit to repaying them in a certain time frame. Make sure you approach people who will be prepared to wait for the money and not hound you every week.
People in debt also compound their own misery by purchasing multiple credit cards to pay off the outstanding dues on older credit cards. The simplest way is to try and pay off all outstanding dues, then surrender all credit cards. Instead, maintain a debit card which puts a cap on your spending.
Don't take a huge home or vehicle loan, where the monthly EMI will take away most of your pay packet. The mistake people make is in paying for their homes entirely from bank-borrowed money. Instead, raise enough capital from personal and private sources, and borrow only the remaining amount from the bank. Remember, your private sources will only fight with you over repayment, but the bank will seize your house.
(Pictures courtesy www.engineeryourfinances.com, www.switchme.in. Images are used for representational purpose only)