Become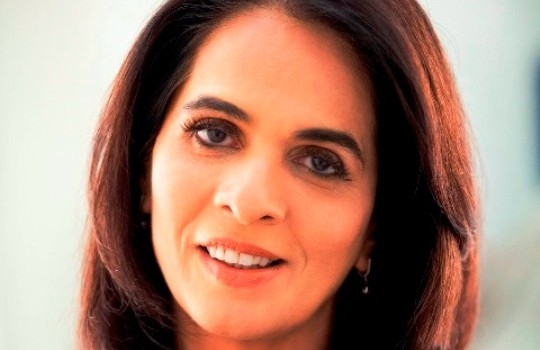 Published on November 12th, 2013
1
Two sewing machines and a loan
That was how fashion designer Anita Dongre started her business, a multi-crore enterprise today. Anita talks about her incredible journey.
by The Editors | editor@themetrognome.in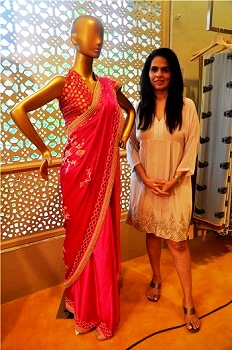 Anita Dongre (50) always knew that her true calling was in fashion. She also knew that her vision – for women across the country to have access to affordable, trendy wear – would hold her in good stead. From initial hiccups to a business that is now synonymous with chic, reliable and gorgeous design, Anita has come a long, long way.
Her journey, where she began her business from her bedroom to today, where she is slowly going global, is the kind of story that should inspire others with a similar dream. Anita spoke to The Metrognome about her work, walking the ramp for the first time, her favourite designer and what it really means to dream big.
Excerpts from the interview:
When was the first time you realised that you wanted to be a fashion designer?
Ever since I was a child I knew I would become a fashion designer. Also during my growing up years, I spent a lot of time in Rajasthan and developed an almost divine connect with the place which was also a source of inspiration for me, and continues to be so.
What was your family's reaction to your fashion aspirations?
Making a career in the fashion industry was definitely not a common choice back then, and of course, I had to face a fair share of opposition from
my family who were resistant to the idea of me becoming a fashion designer – they did not take me seriously. No woman in my family had worked before and it was an unheard-of concept when I broached it more than two decades ago. My conviction and relentless pursuit of my dream changed their mindset.
What were your fashion studies like? How did the training help?
I studied fashion design at SNDT fashion institute in Mumbai. A formal training definitely gives you a better understanding of the industry and helps you hone your creative skills.
How did you start working? Didn't you start with two sewing machines in your bedroom?
I did start small with two sewing machines in my bedroom and seeing my drive and passion for fashion, my father finally offered me a small loan to kickstart the business. I started AND in 1998 at a time when women used to get their outfits tailored. I wanted to give them a ready-to-wear affordable brand, offering western contemporary wear – [something] that they could visit and pick up outfits straight from the shelves. Moreover, the affordable pricing ensured that the wearer never runs out of options.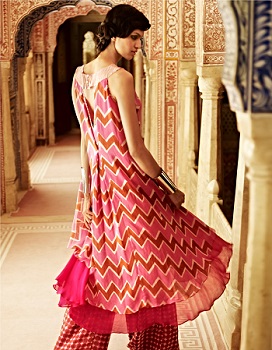 From a small start, you went on to retailing at malls under the AND label. What was that journey like?
It continues to be a very exciting journey. My vision, when I launched AND, was to reach out to every woman in this country with styles and designs that were not only pocket-friendly but bang on trend, [and which were] versatile and comfortable. The idea was to make AND a part of every Indian wardrobe and that could be achieved with accessibility of the brand. Today, we have 41 standalone AND stores and continue to retail from 250 points of sale across multi-brand outlets like Shopper's Stop, etc.
So many labels to your name and a multi-crore business…how did you make this possible?
My conviction and relentless pursuit of my dream has made all this possible. And to date, it is my unrelenting passion and drive to be a creative fashion force that makes me what I am today! Along with a supportive husband, I have supportive in-laws and my parents who chipped in and helped me out whenever I needed them. The business is managed jointly by me, my sisters and my brother- they have been a huge support system in my life
What are the values you stand for at the workplace?
Hard work and passion is my mantra. If you're passionate about what you do, working towards your goals is an effortless exercise and roadblocks seems like minor obstructions leading to a glorious, satisfying destination. The biggest example of this would be the three different and diverse labels that we launched since 1999 (AND, Global Desi and Anita Dongre, with sub-brands Timeless, Interpret and AD Menswear) and the growing reach and visibility of each brand, so much so that we went global this year with the launch of the first Global Desi store in Mauritius.
Please tell us about an interesting incident from your formative years as a designer.
I remember when I was just starting out as a designer, a close friend of mine pointed out how most Indian women either got westernwear tailored or bought clothes during foreign visits. That's where the seed of launching AND was planted in my mind and I thought of creating a label that offered stylish westernwear, was affordable and would cater to the fashion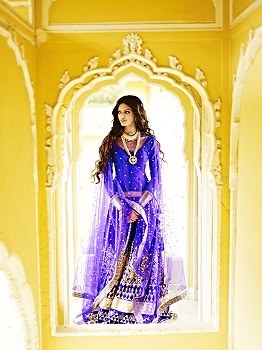 needs of women across age groups and sizes. And so AND was born.
Which was your first fashion show (that used your clothes?)
My first fashion show was when I was studying fashion design at SNDT. I also walked the ramp for that show! It was an exhilarating experience and a truly memorable one
Who are your favourite designers?
I have always admired Giorgio Armani – for his creativity, his philosophy of style and the subsequent empire that he has created. I love his simple, clean and classic silhouettes, where he acknowledges the elegance of the uncomplicated.
What has been the biggest compliment you've received thus far?
That my clothes make women feel confident and great about themselves.
What's next for Anita Dongre?
On my wish-list was a bespoke jewellery line, and after a year of creative labour, my wish was granted. I launched a line of jadau gold jewellery called 'Pinkcity' in association with Pradeep Jethani of Jet Gems. I started out designing jaali work-inspired gold buttons and cufflinks for men, and eventually did an entire collection for both men and women! Pinkcity is a natural extension of our fashion line as jewellery forms an integral part of the wedding trousseau.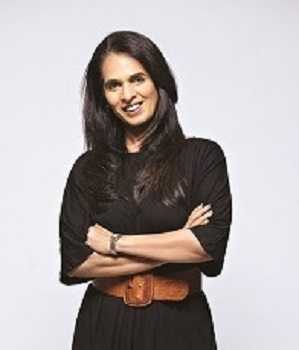 On a larger scale, my vision is to go global with all my brands – AND, Global Desi and Anita Dongre. This endeavor too, is taking shape since we have very recently opened the first Global Desi store in Mauritius
What are your words of advice for other aspiring designers?
There is a lot of scope and opportunities for young designers to showcase their talent today. You have to be passionate, driven and always remember that there is no shortcut to success. Learn and imbibe as much as you can from your seniors in the industry.
(Pictures courtesy Anita Dongre)