Become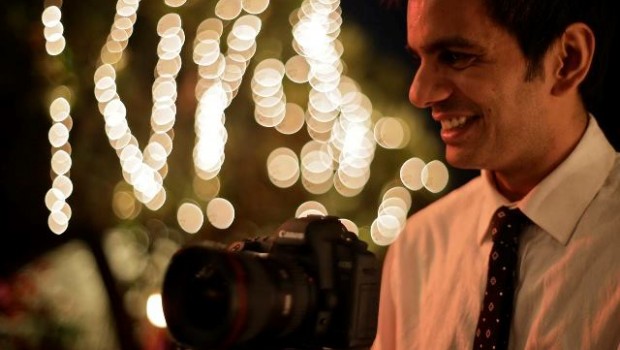 Published on July 2nd, 2015
0
Talking weddings with The Wedding Filmer
Vishal Punjabi started working in the wedding industry purely by chance – and today, most weddings are incomplete without him.
by Ritika Bhandari Parekh
He has converted 'Look-here, look-there' static wedding videos to marvellous, organic and personal wedding movies that every bride dreams of. Vishal Punjabi, with his boyish charm, is the go-to guy if you are looking to have a treasure trove of shaadi memories. His company, 'The Wedding Filmer' is on the wish list of every to-be married couple.
An NRI, Punjabi was born and brought up in Ghana before he moved to England for further studies. Having visited India a couple of times, he definitely didn't know that his destiny was being planned here.
Their video 'Heartbeats' was the first Indian marriage video to enter a film festival. The original background song 'Din Shagna Da' in the video, is oft heard today when a bride and groom enter the reception hall.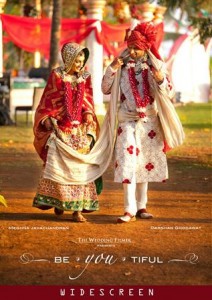 His soaring popularity has kept him away from the annual family Christmas dinner, which is a 'big deal at my place' he confesses – for the past 5 years! But despite the bane of working in the chaotic and evergreen wedding industry, Punjabi is all smiles. Today he teaches youngsters from various cities how to make wedding videos while capturing the essence of a family. He believes that a wedding is a perfect time to invest in family portraits. And if you call Coldplay to perform, he will be there for sure.
In an interview at TWF's Andheri office, he reveals his roots, the reason for having workshop sessions and why an original soundtrack is the next big thing in the wedding industry.
How did 'The Wedding Filmer' happen?
I was trying to make a film based on an Indian wedding but didn't have a proper script or well-etched characters. My only connection with weddings till then was my sister's wedding, and Bollywood, which is not real and so glossy.
So I thought, if I shot a wedding, I would get to meet these people first-hand and know them. So it was a kind of script research while shooting. And while doing that, I fell in love with the whole process. When I did my own wedding video, I realised I loved the feeling of watching other people watch their own film.
It has been four years, 'The Wedding Filmer' has taken off but my script is still in process. Despite the time, I am sure the material will be very rich in content and based on human understanding.
15 years in the industry…tell us how you started?
In London, I was designing websites for an Indian company. One such website won a couple of awards. At that time, Shah Rukh Khan wanted to make a Bollywood portal and asked me to come down and design it. But that company soon shut down. So I moved to his production house, Arclight Films and Dreams Unlimited.
Over there, I worked on the website and VFX work for the film Ashoka. Doing Ashoka was fun as it was my first time on a Bollywood set. I had never seen anything like that before. I started doing a lot of VFX and found a niche in advertising. I also did quite a few product designs for SRK – who sells anything and everything from pants to pens. We did commercials for every known product to mankind – including Mankind.
One day my director didn't turn up for the shoot and that's how I started directing the commercial. I went on to do some 20 to 30 commercials.
How did the transition from commercials to weddings happen?
When you work for SRK, you get spoilt as a director. You get the biggest budgets, the best DOP, the sets and costumes are always amazing. But when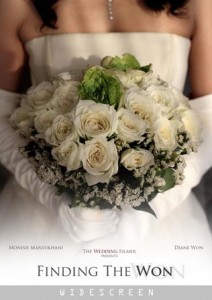 you need to shoot on your own, you realise you know little about the nuances of film-making.
So I went to visit my father in Ghana and over there I tried making documentaries. That's when I realised I didn't know much about film-making. So I started learning about smaller camera formats, editing, bringing down the cost of the project and doing most things on my own. You buying the costumes yourself, go for the recce yourself. This got me more involved with projects.
That is why when I started doing weddings. The purpose was to make really good cinema in a very low budget. At TWF, we try to make a nice film, which if we could release in the theatres, we would. We try and find a story that is so powerful, it can move you to say, "Agar yeh theatre mein hota toh kitna achcha hota."
Tell us about your shooting process.
It is organic because we capture it from a distance. My beautiful team is the one shooting it. We just try and interact with the family as much as we can and give them their space.
The idea for us is to not direct them. We don't make them act like SRK and Kajol. These are real people, so we honour their ceremonies, respect their guests and their space.
Today, brides demand that their family or fiancé set aside a budget for a wedding shoot by you. How does that feel?
It is very exciting. You know, earlier we would think we wouldn't be able to shoot more than 12 or 15 weddings a year. But we are doing these workshops and training sessions and are trying to expand as a team, so that a lot more brides can have their dream come true and we can make it a lot cheaper for everyone to afford something like this. We want to shoot it very nicely and package it the way they want it.
Tell us about your workshops, 'The Classroom of Love'.
We get thousands of requests every year and we can't shoot them all. So somebody needs to shoot them because everybody needs a beautiful memory. It is exciting to know that so many people like your work and want to learn from it. So I wish to inspire the participants with the fact that I didn't learn at any film school. I learnt film-making on my own. In these workshops, I just guide and teach them that they can also learn on their own.
What would you say is the easiest and the most difficult part of the job?
The easiest part is shooting, anybody can shoot. But the difficult part is editing and cutting. Finding the right song, the right mood, the right emotion, the words and to keep doing that over and over again and staying inspired every time – that's the difficult part.
What do you enjoy the most about TWF?
Meeting different people and the different cultures I get to experience.  I hardly knew much about India, now I get to travel the world. We get to make a difference to people's lives. We get to work with them and learn from them.
You think music makes for a great theme at weddings. Why?
Because if you record your own song for your wedding, that song will be yours for life. It will be the song which you danced to, it will be the song you walked to, the song that your father gave you away on. It could be the song that will play in the lobby of the hotel when your guests arrve. It could be played on every anniversary.  It is your song, so music becomes the theme of your wedding and it is way cheaper than any Moroccan fibre palace.
Hear the song recently recorded by The Wedding Filmer: