Become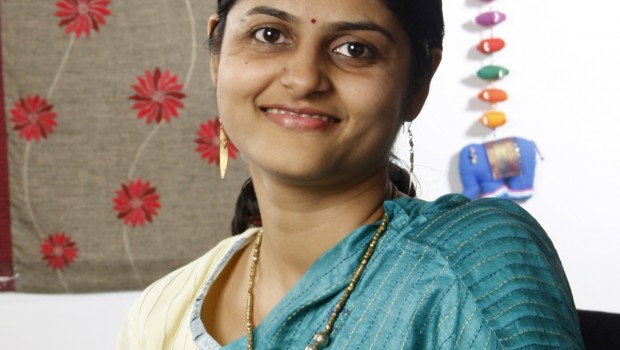 Published on September 29th, 2012
1
'In an online shop, you invest in people'
Monica Gupta runs Craftsvilla.com with her husband Manoj. She tells The Metrognome what it takes to run a business in the online space and how sound basics will ensure success in business
By The Editors/ editor@themetrognome.in
When and why did you decide to venture into the arts and crafts space?
I have been brought up in an environment wherein crafts were an integral part of the family routine. My mother used to do painting and embroidery regularly, while we as kids were asked to make the best out of waste products. My stay in the Unites States brought me closer to India and Indian culture. My road trip to Kutch (in —-) was the final decisive step towards deciding to take on art and craft as a business venture with a social heart.
Though e-commerce is growing in India, the typical Indian shopping mindset is to see the products first-hand and then commit to a purchase. How challenging has this been in terms of selling handicrafts online?
It is very challenging, but our past customer experience and our customer protection programme helps the customer to trust us and buy from us.
What is the working model of Craftsvilla.com?
Sellers register on Craftsvilla.com and upload the products. We have a very simple upload format. We then check the seller's details and the products that are uploaded. After confirming all the details, we approve the products and the shop. They get an email as soon as their products are sold and the amount is transferred to their bank account within 21 days of the order. The seller has to ship the products within five days of the order and update the tracking number. The customer has a right to get a refund if the product is not shipped within the timeline. A customer also gets a refund if the product is not as per the given description, or is received in a damaged state.
Are you also involved with Kribha Handicrafts?
Kribha handicrafts is the company which manages the Craftsvilla.com website.
What was your professional background before you started the site? How has it helped you conceptualise and manage the site?
I have an MS in accounting from San Diego State University from the US. Before founding Craftsvilla.com, I was actively involved in the handicrafts industry in India for three years. I have extensively travelled across India, including the remote areas of Gujarat and Rajasthan, and I built strong relationships with multiple artisans and organizations, including Gram Shree, Kalaraksha, Sahaj and Sadhna. I have a very good understanding of categories like women's clothing and accessories like bags.
Many e-commerce sites do not attract an appreciable uptick in sales despite heavy branding and marketing. What have you done differently with Craftsvilla.com?
Craftsvilla.com guarantees the lowest prices for all categories on the website, as manufacturers directly sell online with us and the middlemen's commission is taken out altogether. Like we have earrings for as low as Rs 9 and sarees for as low as Rs. 99. Our customer protection programme also guarantees that customers get the right products at the right prices. Customer satisfaction helps us get them back and also in getting new members.
Are there any plans to open Craftsvilla stores?
We have no plans in the near future to open physical stores, as they have a limitation of space and hence the number of choices that we can give to our customers.
What is the overall size of your company?
We have 76 members in the Craftsvilla family at three different locations, and more than 1,000 vendor shops including 45 artisans and NGOs.
Are the overall costs of running the company lower in the online space, than if you were running a store?
The costs for online and offline are no different. In an offline store, you invest more in the space while in online shop you have to invest more in people.
For a person wishing to start a venture such as yours, what are some of the factors he/she would need to consider before they start?
It is necessary to have some basic field knowledge (of the industry) and an initial capital of around 10 lakhs. All business ventures require 100 per cent of your dedication and time.
Lastly, what is your mantra for a successful business venture?
There is no single success mantra. A business becomes successful when you have a good team working dedicatedly, a good and ethical business model and sufficient capital. Just take care of your customers, vendors, investors and employees and they will help you grow.