Become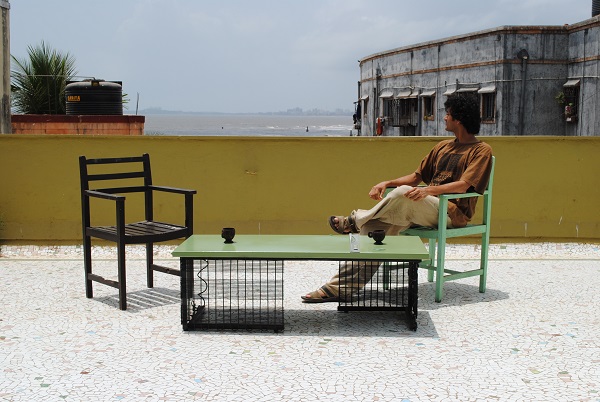 Published on July 31st, 2013
0
Creating beauty from junk
Mumbai designer Arjun Rathi creates some beautiful products from scrap, and says that his quirky products are finding several buyers.
by Rachel Tseng
Walking through the numerous by-lanes of the crowded scrap markets in Mumbai can be very exhausting and cumbersome. But for someone like Arjun Rathi, it is a creativity inspired adventurous experience. A casual walk through Bharat Bazar in Mumbai 2011 was what introduced Arjun to the world of product designing using scrap and recycled products.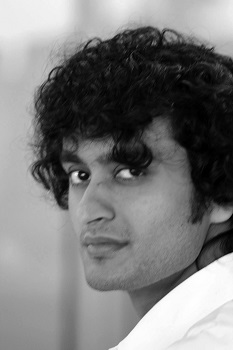 Arjun (26) is a professionally-trained architect and a product designer by passion. After graduating from Kamla Raheja College for Architecture, Mumbai in 2010, Arjun took up a summer course in Switzerland and worked with a Swiss firm specialising in industrial buildings. In India, Arjun has worked with Indiabulls Real Estate and has been a part of their Panvel Greens township project and their mall projects in Jodhpur and Kota.
We interviewed Arjun and this is what he had to share with us about his quirky passion and new-found profession.
What inspired you to design products out of scrap and recycled material?
I was travelling around the scrap markets of Bharat Bazar in Mumbai and happened to stumble upon a retro Kelvinator refrigerator door. I immediately got an idea of converting it into a coffee table. Since then, re-using recycled materials for furniture design became a passion. The raw industrial look of recycled metal was very appealing to me.
Growing up as a child in the 1990's, there are fond memories of a majority of the items we find in present day scrap yards. There is a lot of emotional connection to things like the Ambassador cars, retro fridges and the Walkman, as I have grown up with them. Re-using those items to give them functional purpose is great fun. Also, using scrap for functional design is a great way to recycle. Sustainable design doesn't end with designing green buildings but zeroes down to micro-design of furniture as well.
How much money did you invest to begin work with?
I started experimenting with furniture and product design from my savings. More than the money, knowledge and good technical sense of what you're doing is required. Furniture with recycled material is relatively cheap as your investment is in the core scrap product you want to design around. Negotiation is key at that point, if you're purchasing them second hand or from scrap markets. The next step is either making the product yourself if you're skilled enough, or getting it fabricated. Rates can vary from person to person.
How long did it take you to establish this business and make it functional?
As I lacked formal training in product design, I spent more than a year working hands-on with fabricators to understand the limitations of various materials like metals, plastics and glass. Knowing your material is key to designing a great product. It is also important to build multiple teams of different fabricators for orders of different scale and number. I am presently into my third year where I am professionally designing products, lighting and furniture.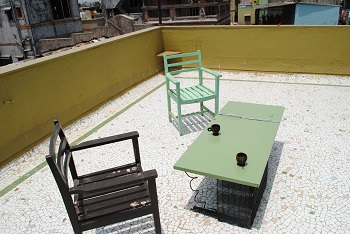 What inspires you while developing/designing a product?
Usually by looking at the key recycled product you want to design around, one is able to give it a function. As a process it works in two simple ways – where you find an item and design something using it, or you look for specific items that fit your concept.
Most of the time when doing specific client work, it is important to understand the emotional and functional needs of the client before searching for the right materials or objects.
What is the approximate time frame to develop a product?
Designing a good product can sometimes take a lot of time. Working around a concept and finding the right recycled materials in the best condition is also a tedious task. Though once all the material is procured, we can generally assume two to five weeks for a project, depending on its size and complexity.
Apart from the Kelvinator fridge door converted to a coffee table (see featured image and pic on left), what are the other products that you have made using scrap or recycled material?
I have made desk lamps using Ambassador and Enfield motorcycle headlights. The natural casted form and raw industrial look of the headlights make for very interesting interior
objects, while the internal reflective surfaces of headlights are very functional for interior lighting.
I have also designed a shelving system using champagne bottles as structural supports. Champagne bottles, unlike most wine bottles, are made of much thicker glass, hence can be used as structural supports for a shelf if executed properly.
Another light installation is presently under production using 24 Ambassador headlights and pipes to create a very industrial look for a private client's space.
You make very unique and interesting products. Who do you consider as your competitors?
Design is a highly competitive and saturated field. The market is flooded with designer products targeted at all income groups. Most of the products I design are due to self-initiatives or constant urge to experiment with processes or materials. Most of the products are a result of my emotional response to them. I design products for myself and if someone wants to buy them, they are welcome to do so.
Is there a growing interest among people for decor of this kind?
The trend for customisation is rapidly picking up in India. The client is able to get a unique product designed for their space at a fairly lesser cost than purchasing an expensive branded design. Also the fact that their piece will never be replicated again. There has been a lot of interest for lighting products through recent clients. Luckily all clients I have dealt with are open to experimentation with design concepts and materials. They have a clear understanding of what they want as well. Most products require some appreciation space in the apartment; hence clients so far who have commissioned highly customised work have larger homes.
How do you pitch for clients?
Most products are designed due to my emotional connections with recycled scrap. I tend to design them for myself, then approach design stores and websites if they're interested in selling them. Many clients also approach me directly for a specific piece to be customised for their space.
Where do you retail?
Some of my products are being retailed at the design store Chromakey, opposite the Warden Road Church and on the website www.homehero.in. You can also view my products on my blog and the studio can be directly contacted on email for product inquiries.
We also do a lot of niche design work for clients who need specific pieces or furniture or accessories. These are usually exclusive lighting design or furniture customised and designed specific to their space.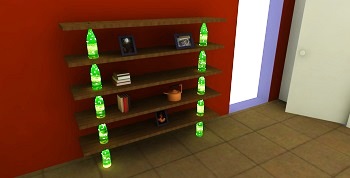 What is the price range of your products?
Most of the products are limited edition or one-off pieces as the same fridge door/ headlight sample or recycled item cannot be procured at will. Every product is handmade by fabricators and a unique piece by itself. Also, there is minimal interest in the studio for mass production as it deviates from the larger scope of urban and architectural proposals.
Limited edition products generally start retailing from Rs. 14,000 upwards. All client-specific jobs depend on the design and scale of the project.
What has been the most satisfying part of your work?
The satisfaction after a successful execution of a concept is unparalleled. The process of exploring materials, design and meeting new people is great fun.
What message would you like to give people wanting to start a product line like yours?
Be open to learning. I've learned a lot hands-on through the process of trial and error. Some technical knowledge is essential or you might get taken for a ride by the fabricator. I remember when I was making the Refrigerator Coffee Table, I changed my fabricator twice because I was unhappy with their quality of work. It's also good to know the general market rates for materials, as sound budgeting is important for any business.
(Pictures courtesy Arjun Rathi)