Become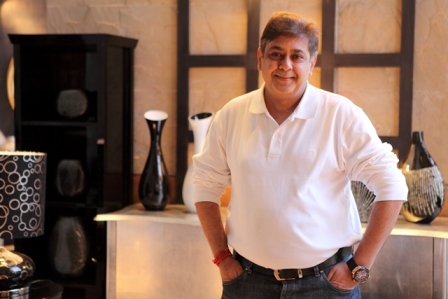 Published on July 8th, 2015
0
A business in weddings
Tarun Sarda came up with the unique idea of hosting exhibitions that allowed for the entire wedding shopping under one roof.
by The Editors | editor@themetrognome.in
India is currently witnessing a wave of start-ups, of all forms. Whether IT-based or home baking based, whether large or miniscule in scope, we're seeing a start-up revolution like no other. Bolstered by the growth of technology and people's fondness for transacting over the mobile phone, many start-ups are doing steady business.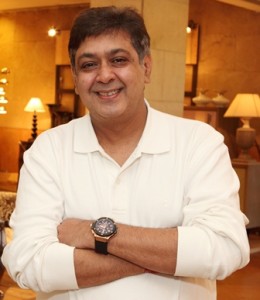 Tarun Sarda embarked on his start-up journey way back in 1992, when he started an agency that produced ad designs and catalogues, with a seed capita of Rs 5,000. In 1998, he helmed Vintage Publications that published Celebrating Vivaha and Timeless Jewels. The magazines were an instant hit, as were the concurrent road shows, which prompted him to launch the first Vivaha exhibition in 2003 in Delhi, followed by Timeless Jewels in 2004.
In 2002, he won the WYBA (World Young Business Achiever) award in Manila for Entrepreneurial Management where he first shared his vision for the Celebrating Vivaha exhibitions – he believed that weddings in India were recession-proof and forever growing. 2003 saw the launch of Celebrating Vivaha exhibitions in New Delhi and Mumbai.
The Vivaha Luxury Homes – a specialised exhibition on high-end interiors – followed soon after. The unparalleled growth of the wedding industry prompted Tarun to launch the Vivaha Pre-Wedding Solutions, an exhibition for back-end wedding service providers.
Today, Tarun Sarda is the man behind some of the most recognized and well attended exhibitions that take place in various parts of the country – Celebrating Vivaha, Timeless Jewels, Vivaha Luxury Homes, Vivaha Pre-Wedding Solutions and LIFE (the Lifestyle, Indulgence and Fashion Exposition). His business has now spread its wings in the international market with exhibitions in New Jersey and Dubai.
In an interview, Tarun explains how he started his business, the response that prompted him to expand the company, and his vision for the wedding industry.
How did you first hit upon the idea for the Vivaha exhibition?  It's not an idea that would normally occur to anyone.
The idea of the exhibition came after seeing the positive response to the magazine. Seeing people react so positively to the magazine because it gave them wedding solutions, I thought, 'Why not have a platform where people can shop for the entire wedding including venue, catering and other wedding related services under one roof?' Since a wedding is such a happy occasion, why not make wedding shopping a happy affair as well, where people don't have to go market to market or city to city struggling to look for the right product?
What was the response to your first exhibition?
Overwhelming, to say the least. We had a 3 km traffic jam outside Taj Palace hotel where the first show took place. People were buying in a frenzy. There came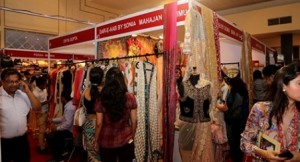 a point when we even had to stop people from entering for almost half an hour till the rush inside the hall subsided a bit. In the initial years, the footfalls of 25,000 visitors (which were numbers unheard of in those days) redefined the exhibition market in the capital. In future years, the same happened in the main metropolises where similar visitor numbers made the exhibitions successful.
Which city or part of India has the most interested Indians?
Indians love to shop and weddings are occasions where they shop maximum (sic). So it is difficult to pin point any one particular city. But having said that, North India for sure has a distinct quality when we talk about shopping. They are impulsive buyers and buy without blinking an eye if they find something to their liking.
What are some of the points to remember when putting up a great exhibition?
A good wedding exhibition is one which has all categories related to the wedding segment. So instead of concentrating only on clothing and jewellery, one should see that there is everything one may need – from make-up artists to caterers, photographers, wedding planners, decorators, wedding venues and honeymoon destinations.
What are some of the points that will ruin an exhibition?
Lack of advertising. You may have the best brands exhibiting with you but till you don't advertise to tell people you are putting up something unique, all your efforts are in vain.
What are clients looking for when they hire you?
Our clients look for a platform where they will be able to showcase and sell their products to their clients as well as the aspirational TG they work towards.
If somebody wishes to follow in your footsteps today, what advice would you give him/her?
Treat the exhibition seriously – don't take it as a short term project where you sell booths and think your job is done. Your job is only done when you pull in the crowd which will make the exhibitors happy and pull in the exhibitors which will make the crowd happy.
(Pictures courtesy Tarun Sarda and everythingexperiential.com)