Kharcha paani
Published on July 2nd, 2015
1
5 things to know before working in a start up
A job in a start-up company is often a rollercoaster ride. Know what you are getting into before taking the plunge.
by The Editors | editor@themetrognome.in
These days, several youngsters are opting to intern or even work part-time at start-ups for the work experience. After all, working in a start-up can prepare one for bigger responsibilities in a way nothing else can.
As training grounds go, start-ups can be a valuable space for grooming and shaping young talent to take on responsibility and different roles. But those who are initially daunted are people who join start-ups after working with traditional corporate set-ups, because the work culture challenges all the concepts they are familiar with.
Here are 5 things you should know before you work at a start-up:
1. The pay is low. You can't expect to be paid as per industry standards because let's face it, the company will take a while to match itself to industry standards. Besides, start-ups often cannot promise yearly increments, especially in the first two years of consolidating their own business.
For more experienced employees, it is a good idea to negotiate your pay package at the start itself because there will be few revisions at a later stage. Also, don't expect a huge increment at the end of the year, especially if the company is doing steady business and is not drawing too much revenue.
2. You will work long hours. Any new business puts in long working hours to get ahead. Occasionally, you may have to even work on weekends, but you can put your foot down if you see this becoming a regular routine. Normally, the working hours even out as the days pass, but if you join the company before it officially launches, you are in for very long hours at the office, sometimes for months at a time.
"I interned with a web development company started by four engineers last year," says Shreyasi Nakwe, a Mumbai-based media student. "I ran errands for them, made copies, typed out endless paperwork, and I was initially unable to cope with working 12-hour days. But I slowly began to understand their work and even enjoy it."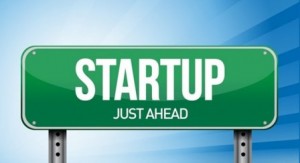 3. There may be no 'structure' to your work. Often, the organisation at start-ups is a more 'horizontal' one, with about five key employees and one (or more, if there are partners) bosses. Most companies don't hire too many people to cut down on overheads. The negative here is that often, you might be required to perform several duties at once. A Mumbai based media management start-up two years ago started with just three employees – the owner and two managers. "For the first six months, the three of us would handle all the tasks ourselves – some days I was the CEO as well as the office boy," laughs Pratesh Doshi, the owner of the business.
If you like to stick to only doing what your role expects of you, do reconsider your decision to work in a start-up, especially if it has very few people on the payroll, or else it might get frustrating for you.
4. You will grow faster. Since most start-ups have a fairly flat structure, with not many bosses to report to, your work is noticed faster and your growth is higher in less time. A small company size ensures that each individual member is being scrutinised closely and his or her efforts are noticed by top management quicker. Hence, it is possible to go from a junior position to a mid-level position fairly quickly, as compared to bigger workplaces.
You must be a team player. "Start-ups thrive on team spirit and team building," says Rupam Gala, an HR professional who liaises with several start-ups in the country for personnel training purposes. "Employees have to remember that since the company is new, even the owner and CEO are fairly new to the game. In that sense, the entire team is on the journey together." The company will expect you to pull more than your weight in the initial days of work, and if you have been hired at a senior position, you will be expected to take on a mentoring role. "Everyone has to gel with the team because the nature of the business can change drastically in a single day," Rupam says.
(Pictures courtesy trak.in, e27.co. Images are used for representational purpose only)