Bombay, bas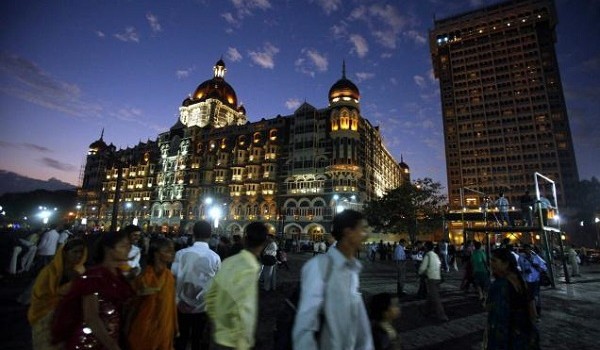 Published on February 13th, 2014
2
So, you're new to Mumbai…
Your only chance at survival in this magnificent metropolis is to learn about life here and why it ticks so.
by Dr Pooja Birwatkar
As a child, I heard a lot of stories about the big bad world that existed somewhere. A place where people were like machines devoid of emotions, leading a mechanical and calculated life, where crimes that one read about in stories actually occurred and people were heartless, self-absorbed and practical. Coming from a small hilly town with a close-knit community, I always wondered where this world was. Slowly I discovered it was called Bombay (in those days), and which we now know as Mumbai.
When I came to know that I have to visit this city, my first reaction was that of fear and a reluctance to go. As advice such as 'Be careful there!' from near and dear ones poured in my ears, my anxiety and restlessness grew. I landed in Bombay after many scary dreams and nightmares that I underwent all through the journey. The city appeared magnificent, voluminous and bustling. I remember clutching at my mother's bag and holding her hand tight as we walked past Gateway of India.  Every person, to me, seemed dubious, and the crowded city looked so threatening. I went back with the resolution never to come back. But as fate would have it, I was back years later after having married a Mumbaikar. I questioned my fate – Why did I return, of all the places, to Mumbai? But being left with no choice, I settled for a life here.
Mumbai dads are like Santa Claus, because they usually come home late – normally when the kids are fast asleep.
In my initial year, I learnt a few things about the city:
– 'Ka' must be suffixed to all action words – jaaneka, khaneka, baithneka, rukneka, etc.
– If someone asks where your room is, the person is asking for your address and not about your personal room in your house.
– 'Bumper to bumper' means that there is a traffic jam and 'mama' is the name given to the traffic police man.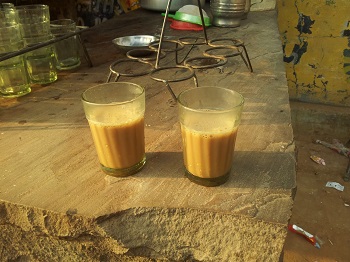 – 'Ek cutting dena' means give half a cup of chai.
– Everyone is genuinely busy in Mumbai. Soon, this will rub off on you, too.
– Everything you heard about the local trains of Mumbai is, unfortunately, true. But if one has to learn punctuality, learn from the local trains.
– If someone standing in the local train asks you which station you will get down at, it does not mean the person is interested in you or trying to be friendly. It simply means that your seat is now booked by him/her.
– Well groomed, hair in place, large bag, sandwiches or roti wraps in foil and cut fruits in zip lock bags, latest novel and big glares on…this is what a woman in the ladies first class coach normally looks like. To identify the second class ladies coach, you need no training – it is bursting with women, but is more homely. It is okay if you did not get time to eat or wear your accessories in a bid to catch the train, as you can buy all of it here.
– In Mumbai, the rains do not stop life, nor do terror blasts. However, local trains and BEST buses do manage to halt life momentarily.
– Winters are hardly present here, but nevertheless, Mumbai celebrates the spirit of winter.  Though the weather is merely pleasant, Mumbaikars still shiver, light fires, wear warm clothes and say 'Arre, thandi hai kafi.' This might make people from the North, who are used to harsh winters, roll their eyes and mock these deprived souls, but Mumbaikars don't care. If they are not sweating, then it is winter in the city.
– It is never too late to go and eat dinner outside. Restaurants would be open. Almost everything gets home delivered.
– Mumbai dads are like Santa Claus, because they usually come home late – normally when the kids are fast asleep. You expect the dhobi, pavwala, bhajiwala to be there in the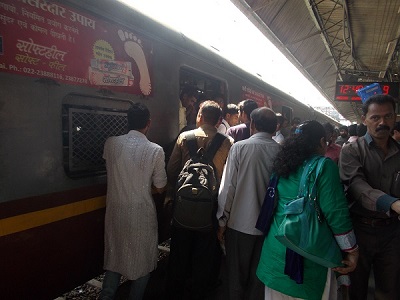 evening when your door bell rings. It is unusual to find your husband so early at the door. The first reaction to your husband home early is to wonder if he is unwell or if there has been a bomb blast in the city.
– It is easy to cross the road despite the traffic, as discipline still prevails. I am not joking – once a dog stood next to me at a zebra crossing and waited patiently to cross the road.
– 'Sobo' means 'South Bombay', and if you are a Sobo resident, you are usually envied and considered to have 'class'. Going to Kala Ghoda in Sobo is a status symbol.
– If you ask for directions, people will seldom say they don't know. They make every effort to help you. Rest assured that you are bound to reach with the directions given to you.
– It is hard to imagine this, but amidst the hustle-bustle, Mumbai has a strong religious streak and rejoices during festivals.
– The 'aam janta' here is not fashion-conscious, and frankly, they don't care about the latest trends. Unlike their counterparts in other areas of the country, people here don't look down upon you if you are not fashionably dressed.
– Mumbaikars are not star struck, but local train-struck. They would prefer missing seeing a celebrity over missing their long distance train.
New entrants like me owe a lot to this city. Mumbai makes you stronger – much more than you ever thought you could be – and teaches you to raise your self-esteem, and instills fearlessness and strength to go on. I now love this pulsating, vibrant city which never sleeps. So, to all you newcomers, it would be just a matter of time before you would also say with pride like me, "Yes, I am a Mumbaikar and it is my own aamchi Mumbai". I belong here and I am happy to be here.
(Pictures courtesy Nidhi Qazi, www.thehindu.com, mumbaithecityofdreamscometrue.blogspot.com)