Bombay, bas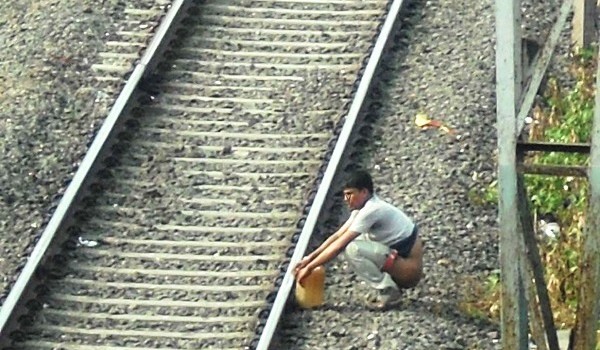 Published on December 26th, 2013
1
Mumbai's 'potty' issue
It's a basic human requirement, but sadly, an international city like Mumbai still does not have enough clean public toilets.
by Devashri Prabhu
Mumbai's local trains are the saviours for those who travel to far off places for work. I travel on the Western line, from Borivali to Andheri. The trains, as you know, are crowded even as early as 7.00 am or 7.30 am. So even from Borivali after the great struggle to get into the train all I can manage is a place to stand near the door.
Okay, so the train starts slowly first and then picks up speed. The wind makes you forget all the worries. You feel happy about the journey even though you are surrounded by a sea of people on all sides, each one breathing onto the other!
And soon enough, a stench makes your nose twitch in disgust.
The stench becomes stronger as the train passes through the Kandivali, Malad and Goregaon. Your olfactorysenses are then helped by supporting visuals to help you know the source of the stench – the source is nothing but rows of people defecating on the railway tracks.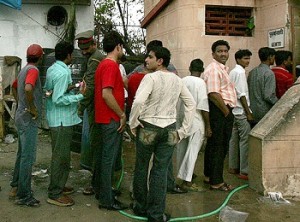 This type of behaviour is majorly observed in men and also to some extent in women and children. I have encountered this scenario not only on the railway tracks but also on the roads. Isn't it disturbing? And not only because it is aesthetically displeasing or that it is embarrassing to watch people openly defecating. The most disturbing bit is how unfortunate it is that the need for sanitation is taken for granted in a cosmopolitan city like Mumbai. It is also not a healthy situation both physically and psychologically to be in, if you have no private place to go to, when nature calls, and all you have as an emergency resort is a public place such as railway tracks or main roads of the city.
The practice endangers the lives of those using these open public spaces for defecation, especially along railway tracks and roads. I feel a chill when I se even young tots, unaccompanied by elders, engaging in the same activity on the tracks, oblivious to the oncoming trains.
The needs of these people are to be seriously looked into. The vision for National Urban Sanitation Policy under Ministry of Urban Development, Government of India, is:
"All Indian cities and towns become totally sanitized, healthy and liveable and ensure
 and sustain good public health and environmental outcomes for all their citizens
 with a special focus on hygienic and affordable sanitation facilities for the urban
 poor and women."
Yes, the Government has an Urban Sanitation Policy in place, known as the National Urban Sanitation Policy, 2008. But what would happen if there are enough toilets built but there is no water facility provided? It would still be as good as no help given. I would go further and state that it is rather equal to mocking the situation of these people.
I also want to bring your attention to the availability of working/functioning community and public toilets. The paid toilets that have come up are a good step in this direction. But what amazes me is that the paid toilets on the railways stations, some of which are recently built, are locked at most hours of the day, and this is true for almost all the ladies toilets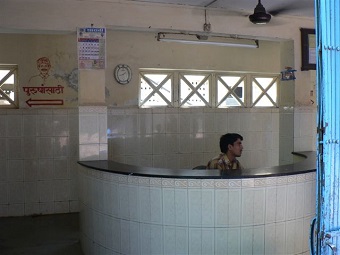 on the railway platforms. Even while leaving the house for far-off travel, females have to empty their bladders before leaving home.
And when it comes to gents' toilets, they are far worse than ladies' toilets. We complain of the stench and the filth in these toilets, but the people employed to take care of these toilets have a huge task at hand. It cannot be easy cleaning a space that the public uses in large numbers. So, we all have to be responsible when using public toilets. If water is available, we should flush the toilets are use – and this is not too much to ask for, don't we flush the toilets in our own homes?
So the next time we want to assert our rights, we should also ensure that we don't fall short of carrying out our duties as well. What I get from reflecting on this issue is that the 'potty' issue is surely not a 'petty' issue for Mumbai!
Devashri Prabhu has a Masters in Psychology and her interests lie in areas like Mental Health, Social Issues and Spirituality.
(Pictures courtesy environmentalwatchman.blogspot.com,  sanitationupdates.wordpress.com, affordablehousinginstitute.org)