Bombay, bas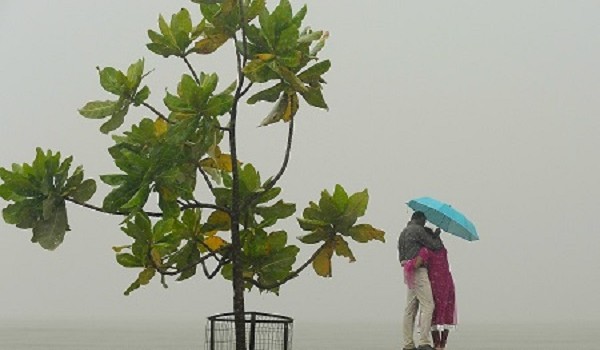 Published on July 11th, 2013
2
How to do Mumbai in the rains
A Mumbaikar doles out tips to enjoy the rains in the city. Just one thing before you start: head West.
by Abbas Bagasrawala
Begin at Marine Drive. Or at Worli Seaface. If you can't, just head towards the sea. The sea is where it all began, and it still is where everything that's worth anything is birthed, is unearthed.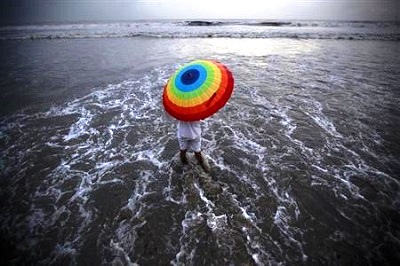 If you've just landed at the airport, find your way through the pretense and the populace to the sea. If you're at Victoria Terminus (or what they now call CST), make your way out of her womb and hail a cab, and enjoy the relatively short drive to the coast, past Churchgate where the world waits for a train seat, to salvation. If you're in the Central suburbs, where the stragglers rule, then brace yourself, and get yourself to the West. Not because the West is the best, not even because that's the natural aspiration in Mumbai, but because that's where the sea is, that's where the lifeblood is. Step out towards the fringe, towards the edge of existence, away from the madness, away from all that you were trying to be or trying not to be.
As in everything in Mumbai, be practical about what you wear and who and what you take with you. Leave behind all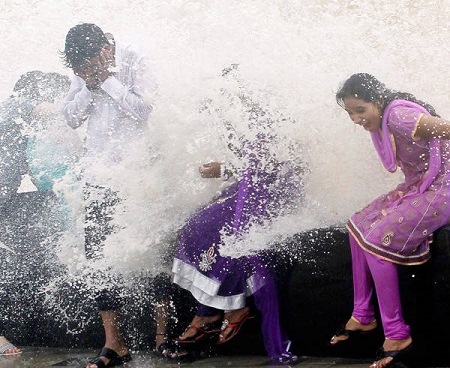 that which is unbecoming. Leave behind all that leaves you bare and unsure of what your skin seems to envelop. This is not a time for all that is fanciful and fake. This is not a time for colours that run, and neither is it a time for that which is sheer and not of sound fabric.
Leave behind your smartphones, your tablets, your excel files and the other shackles that imprison you. Take a friend, a lover, a brother, a sister, a mother and a father, a pet. Take all that which can't be left behind. Take along all that could use an ablution including the stained, harrowed essence of you. Take also that which needs to be let adrift in the churn of a sea, for a burial that yields new life.
Take music if possible, something fitting for the moment, something like Verdi's The Force of Destiny to soundtrack the moment or something as dramatic. This is Bollywood land and it would also be okay and even appropriate if you took something that came from the heart…of Mumbai. The guys at rediff.com have even compiled a list to assist you, while reminding in a none too subtle manner how important the rains are to this city, to this country, to this people. It also is a reminder that I don't know crap about Bollywood.
Personally, I would take no music at all, mainly because it'll ruin the electronics and cost me a fortune that I can't spare but also because I like the sound of an angry sea chastising a coastline, denigrating it for aspiring to be more than an island.
Once you're at the sea, hope that it is raining, and that it is wild, and that it is unbridled, just like you once were. Breathe. Then smile. Everything will be alright.
Bombay, bas is a weekly column on getting around the madness of Mumbai and exploring the city with a fresh perspective. 
(Pictures courtesy news.in.msn.com, photogallery.indiatimes.com, blogs.ft.com, www.reuters.com)