Big story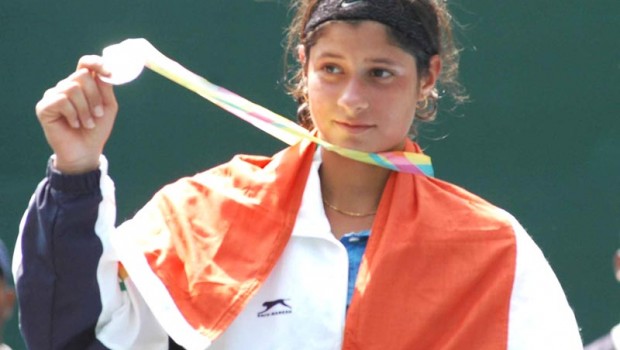 Published on November 3rd, 2012
0
'Why do they ignore my daughter?'
Upset by India No 2 Kyra Shroff's non-inclusion in upcoming tourney, father Firdaus slams AITA and questions their selection process.
by The Editors | editor@themetrognome.in
The current No 2-ranked tennis player in the country, Kyra Shroff, will not play at a November 6 WTA tournament in Pune. Her angry father has taken things into his own hands, questioning why Kyra was not given a wildcard to the event.
The upcoming event at Balewadi, Pune, will feature four players – nationals winner and runner-up Prerna Bhambri and Rishika Sunkara, and the other two supported by the USD 1,25,000 event's sponsors, the Lakshya Group – who have been selected as wildcard entries by the Pune WTA to the main draw. Kyra has been "left out again," says her angry father Firdaus.
Speaking to The Metrognome, Firdaus said, "The AITA (All India Tennis Association) needs to decide if they want to pick players based on whether they play at state-level Maharashtra games, or their rankings. I was dumbfounded when the names for the tournament were announced and Kyra was left out. They don't realise that Kyra has won the Nationals three years ago. She does not need to play any more, but she needs to focus on her ranking."
Firdaus pointed out other examples of his daughter being repeatedly passed over for other players in the past as well. "When she was ranked no 3 or 4, the AITA gave an excuse (for not including her) that she was not ranked 1 or 2. Another ironical thing is that the Central Sports Ministry gives Rs 5,00,000 if one wins the Nationals. When I applied for Kyra, who had won the previous year, I was told that she was not eligible for the grant because she was not the current national champion. Why does the AITA not guide the players through these things?"
Fracas with the AITA
Firdaus has already written a strongly-worded letter to the AITA, alleging that Kyra had been overlooked by both the AITA and the Maharashtra State Lawn Tennis Association (MSLTA) "several times over in the past few years for no reason…When a wildcard in our own country, where Kyra is ranked No 2, is not given, what more can one expect from you all? You have given me talks about 2014 Asian Games, 2016 Olympics and the Fed Cup next year. But do you really think it will happen?"
He said, "I got a call from the AITA at 7.30 pm on Thursday, asking if I would like to give Kyra entry in the Thai Asian Circuit, where if she wins, she will get a direct entry into the main draw. I refused, because it is not possible – the best 100 will be playing there." He added, "If she ever gets the chance to play in the Olympics 2016…it's a question mark. She has to be in the top 50, which is not possible."
Firdaus says that since his letter to the AITA, he has had only an SMS interaction with tournament director Sundar Aiyer. "He sent me a text at 2 pm on Thursday, asking, 'Do you still want a wild card?' I simply replied, 'No, thank you.'" But why did he pass up the chance to get Kyra a wild card? "They've already announced the players. I just want to tell them that I am not going to beg any more. We'll see what happens next," Firdaus said.
He says that he is looking for financial help from the government because it is taking approximately Rs 75 lakh every year for Kyra to keep playing. "I cannot bear the expense. I had written to (Asian Tennis Federation President) Anil Khanna a year ago, asking him to support us. But they don't even have the courtesy to reply," he fumes.
'Injustice in Indian sport'
"The injustice in Indian sport is so blatant…you spend more time and energy getting the system to back you, than actually playing. There are no norms, no rules, no set guidelines…all is done as per the convenience and decisions of a few people and it always goes against my daughter. Speak to anybody – Mahesh Bhupathi, Kyra's coach Shrinath, Akhtar Ali, all of them will tell you what they have been through," Firdaus says.
"Kyra has been very mature and understanding, but all of this does affect the child. Despite being No 2, they took Rushmi Chakravarthy to the Olympics with four others, and that time too, they had announced their four players but a fifth, Rushmi, got through at the last moment. I really have no answer why Kyra is repeatedly treated this way. When it comes to her, there seems to be some ulterior reason, but we don't know what it is, because they are quick to say that they do not ignore Kyra, but what is this if not ignoring?" he sighs.
(Pictures courtesy www.photodivision.gov.in and Firdaus Shroff)