Big story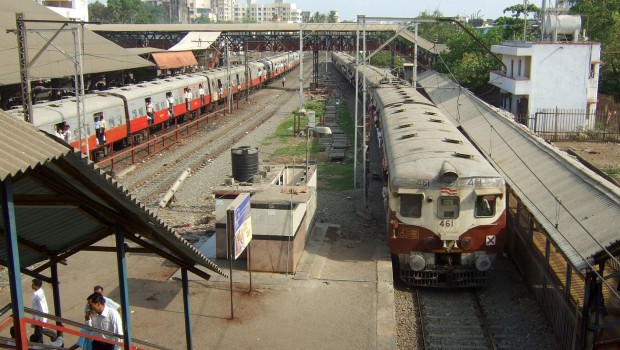 Published on January 10th, 2013
3
What your new rail fare will look like
Rounding off of fares and development charge removal may bring down some ticket prices after final calculations are done soon.
A new railway fare formula proposed by the Centre yesterday, in which development charges levied thus far per ticket would soon be abolished on every train ticket (whether local or long-distance) may bring down prices on the local routes in Mumbai. The final recalculations of fares are expected to be done soon.
Development charges of Re 1 are levied on second class tickets and Rs 2 on first class tickets; similarly, the charges levied on a second class pass are Rs 10 and they are Rs 20 for a first class pass. However, with the development charge now removed, ticket prices will come down by Re 1 and Re 2 respectively. Hence, a second class Borivali-Churchgate ticket, for example, will now cost Rs 10 from the earlier Rs 11. However, the fare for the same journey on a first class ticket remains unchanged.
The following are the expected (tentative) fare hikes on your commute:
WESTERN RAILWAY
FIRST CLASS monthly pass:
Churchgate to Virar: Rs 1,035
Churchgate to Borivali: Rs 650
Churchgate to Mumbai Central: Rs 285
Churchgate to Dadar: Rs 420
Churchgate to Bandra: Rs 425
Churchgate to Andheri: Rs 565
SECOND CLASS monthly pass:
Churchgate to Virar: Rs 270
Churchgate to Borivali: Rs 170
Churchgate to Mumbai Central: Rs 75
Churchgate to Dadar: Rs 120
Churchgate to Bandra: Rs 120
Churchgate to Andheri: Rs 155
SECOND CLASS suburban single journey:
Churchgate to Virar: Rs 15
Churchgate to Borivali: Rs 10
Churchgate to Mumbai Central: Rs 5
Churchgate to Dadar: Rs 10
Churchgate to Bandra: Rs 10
Churchgate to Andheri: Rs 10
CENTRAL RAILWAY
SECOND CLASS suburban single journey
CST to Panvel: Rs 20
CST to Kasara: Rs 30
CST to Byculla: Rs 5
CST to Karjat: Rs 25
CST to Kalyan: Rs 20
CST to Dadar: Rs 5
CST to Thane: Rs 15
(Picture courtesy en.wikipedia.org)