Big story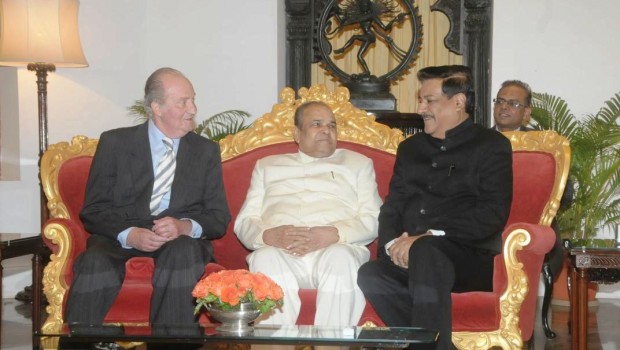 Published on October 27th, 2012
0
Want Spain to invest? Learn Spanish
State government will introduce Spanish learning classes in the state's universities to create a business-friendly environment between Spain and Maharashtra.
by The Editors | editor@themetrognome.in
It's not just enough to have a forward-thinking approach to global trends and a knack for getting foreign investment – one must also know the language of the country one is seeking to develop business ties with. Or so the Maharashtra government thinks.
Two days ago, a delegation of ministers from Spain arrived on a two-day visit to Maharashtra, and met with the State Governor K Shankarnarayan and also the Chief Minister Prithviraj Chavan. During the meeting, Chavan is said to have told the delegation that in order to have a fruitful business association with Spain, the government would suggest the starting of Spanish language classes across all universities in Maharashtra.
"This will help remove any obstacles that Spanish companies might face in setting up business in Maharashtra," Chavan said.
Why business with Spain?
Chavan said that with Mumbai as the state's financial centre, and Maharashtra accounting for at least 35 per cent of foreign investment in the country, it was imperative that Spain look at Maharashtra as an investment destination, considering that the technical know-how, manpower and resources for a successful partnership were already available.
"We have always given due importance to the development of infrastructure for transport, housing, power and ports, primarily. Spain should invest in Maharashtra," he said. To this, Spain's external affairs minister Jose Manuel Garcia Margalo said that his country would assist in Maharashtra's upcoming telecom, transport and power projects, apart from promising to study the feasibility of undertaking a high-speed railway corridor for Maharashtra.