Big story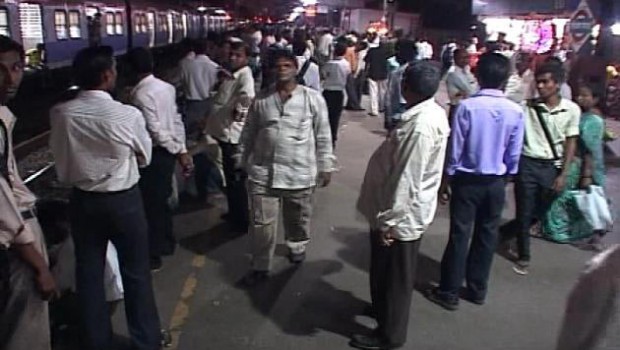 Published on January 28th, 2013
0
Snag disrupts Western Railway
Technical snag disrupted train services in peak morning hours this morning. Trains ran late, platforms 1,2 non-operational for a while.
As usual, Twitter was the first to apprise the city of a major travelling crisis this morning: an empty rake at Borivli yard derailed at 1.30 am on Monday, and was rerailed at 6.22 am. The snag disrupted services on the Western Railway, stranding and harrying scores of commuters who were heading to work after a long weekend. While some trains had to be rescheduled, others were diverted as platforms 1,2 and 3 became non-operational for a brief period of time. Traffic was diverted on the fast route.
As of 9.15 am, announcements were made to inform passengers that services had been restored. Meanwhile, a pantograph got entangled with overhead wires near Airoli station at about 4.50 am on Monday. This led to delays along the Thane-Vashi trans-harbour corridor.
Here's how the Twitterati alerted the city on the disruption:
@HycinthD: Train at borivli will not be coming on Pltform No 1 and 2, get your trains from 3, 7 and 8th platforms. #westernrailway
@TrafficBOM: TRAIN : TRAINS ON WESTERN RAILWAY RUNNING ARE LATE.
@Mahitisagar: Western Railway running Late by 20 minutes from Virar.
@MediaKaDoctor
:
 What's wrong with western railway?
@bombaylives: Only platform number 8 operational #Borivali
@zankhanc: Major snag at borivali platform number 1 and 2.. Trains running super late and super full! Plan accordingly! #westernrailway
@patkini: GM! #WesternRailway services seem to be hit to a pantograph entanglement at Borivali! Trains running up to 30 mins late! #IRFCA
@AniketSaki: You know how slow the trains get between Borivli and Kandivli. It's doubly slow between Malad and Borivli today. #WesternRailway
@sandeep_mayekar: #westernrailway #mumbai After the long weekend Western railway locals provide for a late Monday.
@GarrulousRisho: Western railway trains running super late, midterms day 1 can it get any worse?
@theangrysaint: #Mumbai Snag disrupts services on Western Railway. South bound commuters please brace yourself for #MondayBlues
(Picture courtesy ibnlive.com. Picture used for representational purpose only)