Big story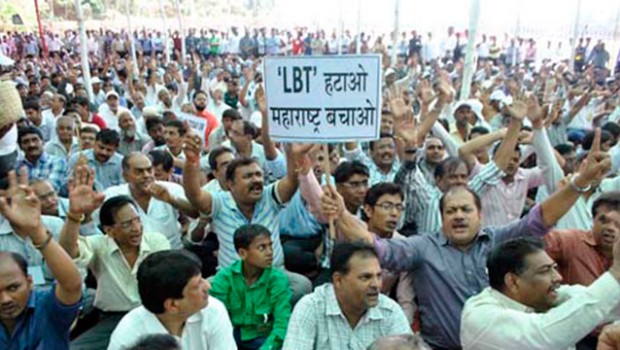 Published on May 19th, 2013
1
Shops will remain open despite LBT strike
It's Sharad Pawar to the rescue as the agitation over LBT is suspended to Friday; Pawar has promised final solution.
by The Editors | editor@themetrognome.in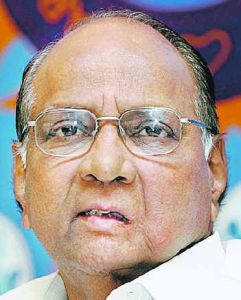 After a serious hit to business and several problems caused to consumers as shops – small and big – threatened to remain shut indefinitely in protest of the State Government's decision to implement LBT (Local Body Tax), NCP chief Sharad Pawar has staved off the agitation for a while.
After a meeting held with representatives of various trading and retailer organisations at his residence at Yeoor today, Pawar has asked the traders to suspend their strike and meet him again on Friday, May 24, at his residence for a final meeting on the LBT issue. "He has assured us that the meeting will continue for as long as it takes to resolve the issue," said Viren Shah (President of the Federation of Retail Traders Welfare Association) to The Metrognome, minutes after the meeting was completed with Pawar today. "We had a wonderful meeting with him and he has assured us of a solution to the issue," Shah added. As of now, Shah clarified, "The strike continues but FRTWA has asked all individual shops to remain open."
Pune and Thane have already suspended the strike. It is likely that Mumbai's traders will also follow suit by tomorrow.
LBT (Local Body Tax) is the tax which will be imposed by municipal bodies on the entry of goods into a local area for consumption, use or sale. It relies on a self assessment or account-based method of paying local tax, where the trader himself declares his tax liability by submitting his records.
The representatives included Navi Mumbai Merchants' director Amarshi Karia, APMC Director Kirti Rana, Siddhivinayak Chairman Subhash Mayekar, FRTWA's Viren Shah and Navi Mumbai Merchant Chambers' Girish Rana, among others.
On his part, it is learnt that Pawar has agreed that if octroi is payable on a good/commodity, then dealers are not required to undergo the registration for LBT. He is also said to have been convinced that shopkeepers need not register if there is no octroi or LBT payable by them, and that he realised that traders wished to pay tax without any harassment or extra paperwork. Pawar also requested traders to open for business without causing further problems to the public.
What happened in the meeting
The meeting opened with the representatives explaining that traders were on strike for the last 27 days, and retailers for six days. "I argued that shopkeepers, who have nothing to do
with goods brought from outside the city, have nothing to do with LBT. So why do they need to take registration and file any returns?" Shah (in pic on right) said. Another point raised was that traders were willing to pay tax, but that they refused to go for "extra registration and extra assessment".
As per the current framework of LBT as laid out by the Government, even the smallest shops with a daily turnover of Rs 822 and above would have to take a separate registration, to which Pawar was said to be shocked. The assembled group suggested that the Sales Tax Department should handle the administration of LBT and also the assessment, as against the idea of the local municipal body doing the same, since the latter are "not experienced enough to do the assessment".
The representatives also pointed out several lacunae in the proposed LBT move. "For instance, officers ask for assessment proceedings along with details, which are impossible for dealers to produce," explained Shah. "Hence, corruption is happening in Vasai and many have shifted to Gujarat. Again, in Navi Mumbai, those items for sale such as fruits and spices that are not liable for LBT are also charged LBT. This has led to a 'double taxation' in Navi Mumbai's APMC market."
(Pictures courtesy www.jaimaharashtranews.com, photogallery.indiatimes.com, www.topnews.in)