Big story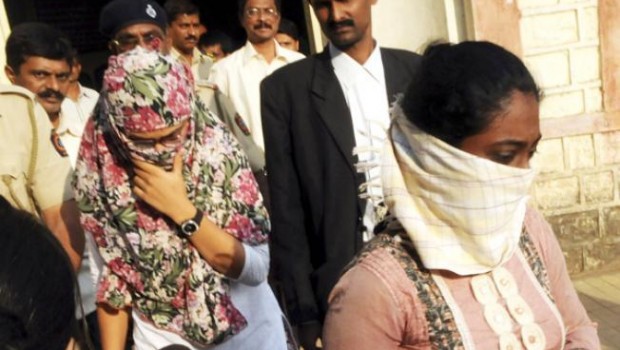 Published on November 28th, 2012
0
Sena to keep Palghar closed
Protest against action against cops who arrested two Palghar girls for Facebook post. Transport, shops likely to remain shut today.
by The Editors | editor@themetrognome.in
Yesterday, Superintendent of Police (Thane rural) Ravindra Shengaonkar and Senior Inspector Shrikant Pingle were suspended in the Palghar Facebook arrests case. After the arrest of Shaheen Dhada and Rinu Srinivasan (Shaheen had questioned the shutdown of Mumbai after the demise of Sena chief Bal Thackeray and Rinu had 'liked' the post), the Inspector General (Konkan range) Sukhwinder Singh prepared and submitted a report on the matter, and said that the three officers in the case had acted with impropriety.
However, despite the egg on its face still fresh, the Shiv Sena in Palghar is in no mood to back down in the matter – even though the case against the 10 Sena men accused of vandalising Shaheen's uncle's clinic will now be pursued with fresh intent – and has announced that there would be a bandh in Palghar to protest the action against the police officers. The Sena is also miffed with the fact that all charges against Shaheen and Rinu will be dropped.
Adding fuel to this fire, the Palghar Bar Association has also called for a strike to protest against the transfer of magistrate BR Bagade.
Bhushan Sankhe, Sena shakha pramukh in Palghar who filed the complaint against the girls, has told a city-based newspaper that "…the girls are the main culprits of the saga and are being let off too easily…we are against the transfer of the magistrate who remanded the girls to custody and the suspension of the police officers who arrested them. The government's action is not justified."
The Sena's call for a bandh means that transport, educational institutions, offices and shops are likely to remain closed in Palghar today. This lockdown comes a little over 10 days after the shutdown of Mumbai following the demise of Bal Thackeray on November 17, 2012.
(Picture courtesy scmp.com)