Big story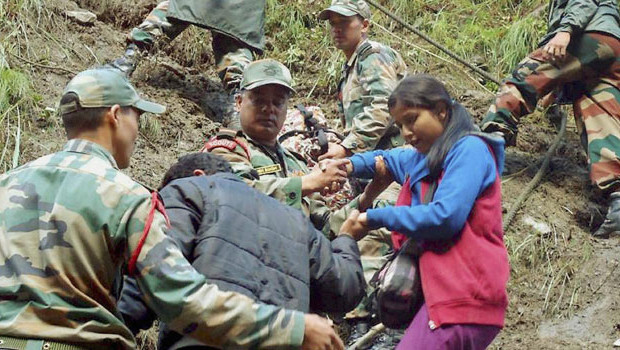 Published on June 24th, 2013
0
Over 800 from Maharashtra still stranded in Uttarakhand
Maharashtra CM camps out at Dehradun to monitor relief efforts; about 475 tourists from State are still stuck at Badrinath.
by The Editors | editor@themetrognome.in
Even as intermittent rains lash the area and the Indian Army fights the elements to rescue as many people as they can find, important politicos are making way to Uttarakhand to take stock of the numbers of their citizens still missing or not found.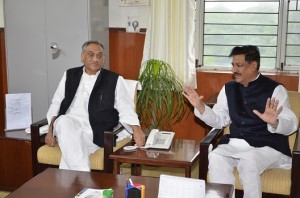 Maharashtra Chief Minister Prithviraj Chavan has been camping out at Dehradun since last night. This morning, his office gave out current information for Maharashtra, after Chavan had had discussions with Uttarakhand Chief Minister Vijay Bahuguna.
As per official records, of the 2,949 Maharashtra tourists and pilgrims stuck in Uttarakhand following extremely heavy rains that caused unprecedented flooding, 2,100 have been rescued. Over 200 people from the State area are also reported to be missing. A total of over 10,000 tourists and pilgrims are still stranded, of which about 475 tourists and pilgrims from Maharashtra are said to be still stranded at Badrinath, where the current phase of rescue ops is underway. Bahuguna is said to have conveyed to Chavan that Maharashtra has provided ample help for the rescue operations. Last week, the Maharashtra Government announced a corpus of Rs 10 crore for relief and rescue at Uttarakhand.
Meanwhile, heavy rains and fresh landslides hampered rescue operations today. "Only the army helicopters can access Badrinath in these conditions, since most roads have been washed away," Bahuguna said. "The Badrinath valley is also quite narrow, so access is very limited. We are waiting for weather conditions to slightly improve before more reinforcements can be sent in." Reports have also just come in that Uttarakhand will now allow rescue ops to be carried out by other State Governments.
(Pictures courtesy CMO, Maharashtra and www.indianexpress.com)