Big story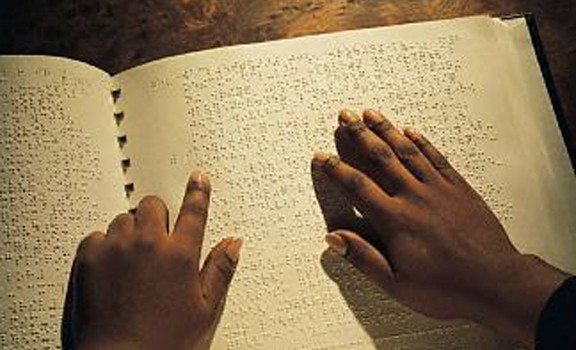 Published on October 24th, 2012
0
'Nothing happens in India unless legally enforced'
A follow-up on our story on the demand for a separate university for the physically impaired, and what it entails.
by The Editors | editor@themetrognome.in
Yesterday, we reported that a delegation from the National Association for the Blind (NAB) had visited the Maharashtra State Governor K Shankarnarayan last week, on the occasion of White Cane Day, and during the discussion, a demand for a separate university for the visually and physically disabled had been put up by the NAB state head, Rameshwar Kalantari.
Speaking to The Metrognome from Nashik, Kalantari said, "There was a reason for this demand. There are several colleges and universities in the state, but they all cater to normal people without any disabilities. Even the study material and courses are designed for normal people, which is why several disabled students drop out of the education system after class 10. This is especially true of visually-impaired students."
He explained that a lack of textbooks and study material in Braille beyond class 10 is a big deterrent for visually-challenged students. "We have to prepare CDs that recite the lessons for them, and they require computers or other recording equipment to replay the material. It is very expensive to produce higher studies' textbooks in Braille, because of the volume of material to be reproduced. Also, the books are very heavy to carry," he said.
He stressed the need for the inclusion of such courses in the curricula that would encourage disabled
students to pursue such courses as social work, music, physiotherapy and others, which are difficult at the current moment. "There is also the problem of disabled-friendly infrastructure to be put in place all over the country, especially in government buildings and educational institutions. In our country, unfortunately, nothing happens unless there is a legal compulsion to do something. These things will be implemented only if bureaucrats make it compulsory," he said.
Kalantari further argued that if there could be separate universities for women (such as the SNDT University and colleges in Mumbai), the demand for a separate university for the disabled was a justified one. "Yes, there is an argument against it, that it will isolate this class of students from mainstream education. But it needs to be done for the purposes of their education. It is a pity that the country has only one such university at Chitrapur in Uttar Pradesh."
He added that the Governor has asked him to send a formal letter to forward to the government soon, and he is currently in the process of drafting it.
(Picture courtesy www.bauk.org.uk)