Big story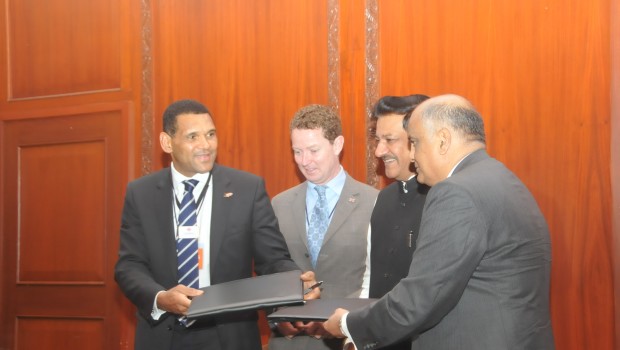 Published on February 19th, 2013
0
New metro systems for Mumbai, courtesy Britian
London firm specialising in metro infrastructure signs MoU with MMRDA for 150 km metro network in Mumbai and surrounding areas.
by The Editors | editor@themetrognome.in
It is the run-up to the General Elections in 2014, and Chief Minister of Maharashtra Prithviraj Chavan is seemingly playing several cards right. This is the year to get big business investment into Maharashtra, and Chavan has just pulled in a big player for Mumbai and the State.
Capitalising on Britain PM David Cameron's visit to Mumbai yesterday, Chavan pushed for investment in Maharashtra, and what's more, got the Britain-based Transport For London firm to ink and MoU with the Mumbai Metropolitan Region Development Authority (MMRDA), for a 150 kilometre metro rail network for Mumbai and surrounding areas.
As per a study conducted by a transport body, Mumbai needs a 300 km metro rail network to serve its burgeoning population. Of this, it is possible for the State to construct a 146 km-long metro line comprising nine lines; again, three lines admeasuring 33 km will be underground. The MMRDA does not possess the know-how to construct an underground line, but Transport For London does. In all, the MoU will help MMRDA execute its plans for the setting up of a 150 km metro rail network for Mumbai, plus a 300 km network in the MMR region.