Big story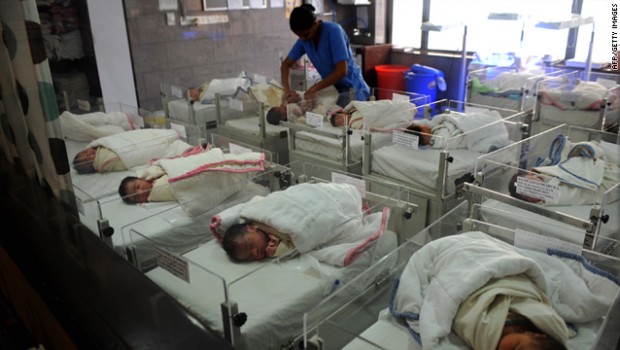 Published on March 19th, 2013
0
Mumbai's suburbs have better sex ratio than island city
This, and other important Mumbai-specific snapshots, emerged from the Economic Survey 2012-2013, released in ongoing Maharashtra State Legislature Session today.
by The Editors | editor@themetrognome.in
At a time when crimes against women rise in Mumbai, and the question of how we treat our girls and women becomes increasingly significant – especially in the context of how many girls are allowed to be born – the Maharashtra State Economic Survey 2012-2013 throws light on the subject of sex ratios recorded for Mumbai.
As per the Survey, released today while the State Legislature continues to be in session, and prior to the presentation of the State's Budget tomorrow, the sex ratio recorded for the Mumbai suburban region is a robust 910 (that is, 910 girls to every 1,000 boys born). However, the sex ratio for Mumbai city is 874; this means that the suburbs exhibit a healthier sex ratio as compared to the island city. The figures arise from Census 2011.
Meanwhile, the Survey points out other statistics for Mumbai:
– 67 per cent people in Mumbai city have latrines within their houses, while only 54.7 per cent of the suburbs have latrines inside their homes.
– Also, 90 per cent of city homes have bathrooms inside the house. The figure is 87.2 per cent for the suburbs.
– The Mumbai/Thane rationing area has the largest numbers for rationing cards issued in the State, at 40,76,000. A total of 7,31,413 are White Ration Card holders in Mumbai, also the highest number in the State
– Phase I of the Mumbai Metro Rail Project (Versova-Andheri-Ghatkopar), a total of 14 km, will be completed this year. 95 per cent of this phase is already complete.
– 85 per cent of Phase I of the Mumbai Monorail Project (Wadala-Chembur) is complete.
– A multimodal corridor from Virar to Alibaug will be completed in 2016. This corridor consists of freeways having eight lanes for vehicles besides dedicated lanes (spanning 140 km) for buses.
– Of all the vehicles in the State, about 21.60 lakh vehicles (10.4 per cent) are in the Brihanmumbai region.
– 210.44 lakh domestic passengers travelled by the Mumbai domestic airport in 2012, while the figures for the international airport are 94.93 lakh passengers.
– There are 61.2 per cent houses in Mumbai city with mobile-only phone connectivity, while for the suburbs, this number is 63.6 per cent.
– The most pollution in Maharashtra was seen in Mumbai, at Sion. The measured levels of Respirable Soluble Particulate Matter (RSPM) at Sion recorded from December 2011 to January 2012 were 124.49 µg/m3; the permitted level is 100 µg/m3.
(Picture courtesy indianmuslimobserver.com)