Big story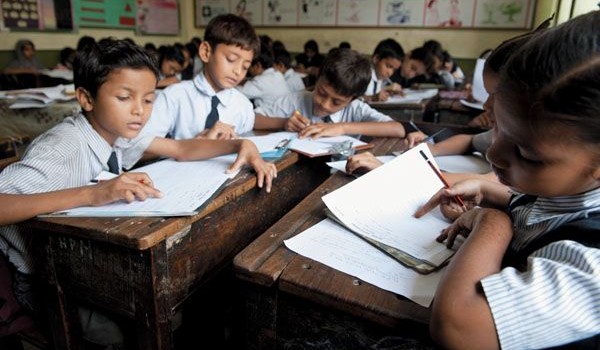 Published on January 8th, 2013
0
Mumbai's municipal schools are pathetic
…so says a Praja Foundation survey conducted in 2012. Survey results for the city's BMC schools are far from encouraging.
by The Editors | editor@themetrognome.in
Education is a free right for every child, and for a city like Mumbai, which has the richest municipal corporation in the country, the quality of education imparted to children in the Brihanmumbai Municipal Corporation (BMC)-run schools should be anything but mediocre, its results nothing short of excellent.
And yet, the actual realities are quite different. In a survey conducted across 15,191 households in Mumbai, 5,167 households had children going to school. Of the children surveyed in these households, 19 per cent children went to municipal schools. The survey was conducted in March and April of 2012, with Hansa Research. The research document is titled 'White Paper on State of Education in Municipal Schools of Mumbai.'
As per the survey, "Between the years 2008-2012, the average percentage of students passing SSC from private schools was 82 per cent, while the average number of students passing from municipal schools has been a mere 58 per cent. This is after 61 per cent of BMC school children have been sent for private tuitions as well, another revelation from our city-wide survey this year. Of the 100 students who received a Government of India scholarship, only 9 were from BMC schools."
The white paper goes on to reveal that the BMC actually spends more money on each child in municipal schools as compared to the fees charged by private schools – the BMC's yearly spend on each municipal school child is upwards of Rs 50,000, while most private schools surveyed were charging students between Rs 15,000 to Rs 30,000. However, this does not promise quality teaching, as the survey found out. "In a School Inspection Report for D Ward (Malabar Hill, Grant Road, Napeansea Road), over 85 per cent of teachers received good to excellent report on most teaching attributes like explaining the subject matter, teaching methods, etc. The passing percentage in D ward municipal schools is a mere 51 per cent and has one of the highest dropout rates at 11.5 per cent. Most inspection reports appear to be a mere formality as most teachers are rated good to excellent in most inspecting parameters."
Even worse, the gap between performance of BMC schools and private schools in the last four years has been 24 per cent – a clear indication of this is the statistic that if 10 students appeared for SSC exams from BMC schools, six cleared the exams; this latter figure was eight for private schools.
Interestingly, even parents wished to send their wards to private schools instead of BMC schools – almost 89 per cent of families surveyed wanted to send their children to private schools, but the expenses inhibited them from doing so.
(Picture courtesy forbesindia.com)