Big story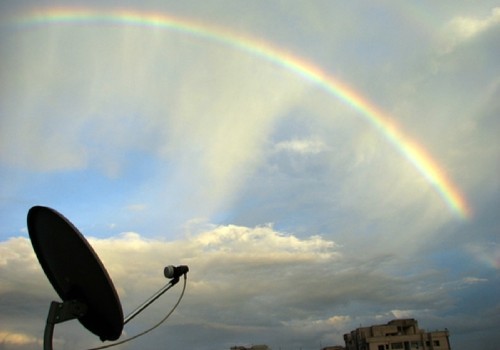 Published on October 30th, 2012
0
Mumbai responds well to digitisation call
But some cable operators say the quality of set top boxes is inferior, prompting them to replace several units daily.
by The Editors | editor@themetrognome.in
The plan to digitise the four metros of the country – Mumbai, Delhi, Kolkata and Chennai – is aggressively underway, with Mumbai showing the most amount of conversions from analog to digital TV. We quote a survey released by Television Street Maps for MxMIndia, which states that Mumbai has achieved about 86 per cent digitisation, as against Delhi (45 per cent), Kolkata (53 per cent) and Chennai (49 per cent). (See the article here.)
Speaking to The Metrognome, Ganesh Naidu, President of the Cable Operators and Distributors Association (CODA) said, "Mumbai has responded well to the digitisation call. The government has also aggressively driven home the point, with frequent ads on TV and in the newspapers. Naturally, nobody wants to be deprived of their favourite programmes, so people are installing the set top boxes in large numbers."
He added that some people, however, were waiting for the October 31 deadline. "We have heard of orders for set top boxes being placed for October 31 itself, and not before – since each box costs more than Rs 1,000, people in the slum pockets, especially, are waiting for their salaries to come so that they can install the units," he said.
Inferior quality?
A few local cable operators we spoke to told us, on condition of anonymity, that the set top boxes being installed were of an inferior quality. "We have been installing the boxes, then going back after two days to replace them with another one. Many customers are complaining that they cannot see certain channels and that the box just 'hangs' after a few minutes of use," a Borivli-based operator said.
Another added, "Even though the October 31 deadline has been repeatedly flashed across the media, several consumers are still careless about getting a set top box. We have personally called up so many of our old customers and asked them to get the unit installed, but they casually say that we can come and do it on October 31, and there is no need to do it before the deadline. What they don't realise is that we are taking orders to the tune of 50 set top boxes a day, and it is increasing daily. Once there is a confirmed order, we can give the customer a definite date for installation, as per our schedule."
(Picture courtesy: smehorizon.sulekha.com)