Big story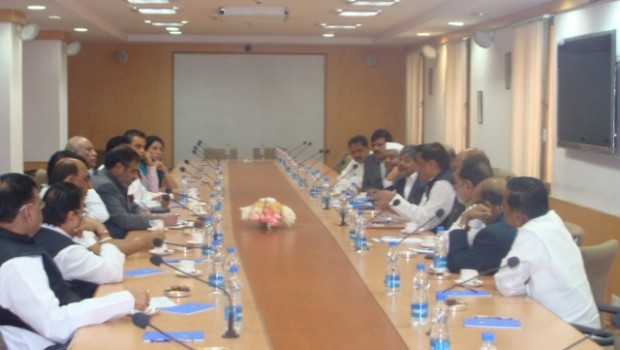 Published on December 5th, 2012
0
Indu Mills decision today
After a decade of demands that Indu Mill land be handed over for Ambedkar memorial, Centre to announce decision today.
by The Editors | editor@themetrognome.in
At last, and a day before the followers of Dr BR Ambedkar congregate on Chaityabhoomi, Dadar, to pay their respects on the late leader's death anniversary, the Centre will announce the handover of the 12.5 hectares of Indu Mill land in Parliament today.
Yesterday, Union Minister for Textiles and Industry Anand Sharma met a delegation of Congress MPs from Maharashtra and assured them that an annoucement on the transfer would be made on the floor of Parliament today. National Textile Corporation (NTC) is expected to hand over all of the land – last year, activists of the Republican Sena, an outfit headed by Dr Ambedkar's grandson Anandraj, had camped inside the Mill land premises for over a week after reports of the NTC handing over only four hectares of land.
The handover is significant, and the Centre's hand has also been forced by the impending December 6 event at Mumbai. Dalits comprise an estimated 12 per cent of Maharashtra State's population, and this group can swing things against or for the Congress in the 2012 general elections.