Big story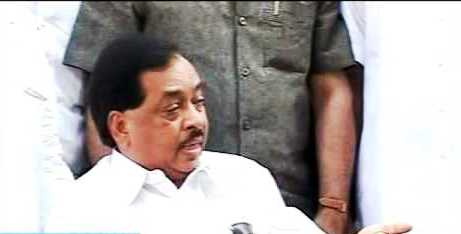 Published on November 18th, 2012
0
Forgive me, Saheb!
Ex-Sainik and current Congressman Narayan Rane writes a heartfelt obituary in memory of Bal Thackeray, the man who shaped him.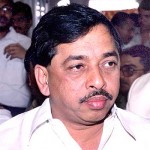 Narayan Rane left the Shiv Sena in 2005 to join the Congress. Since then, both Bal Thackeray and Rane wasted no opportunity to take potshots at each other on various public fora. However, as the news of Thackeray's ill health spread last week, Rane publicly admitted that he wished to meet the man who had shaped his political career.
And with Thackeray's demise on Saturday, November 17, Rane wrote an emotional tribute to Thackeray in his family-owned newspaper, Prahaar. It remains to be seen how Shiv Sainiks and even the Congress will react to the obituary, coming as it is from friend-turned-foe Narayan Rane. The piece is reproduced below:
I watched the news of respected Shri Balasaheb Thackeray's demise on television, and my heart was struck by several emotions. The tears flowed from my eyes as I remembered the many times I had spent with him. (With this obituary) I have tried to express on paper the tumult of emotions I am experiencing at the moment.
Whether his party was in power or not did not have the slightest effect on him. He continued living and speaking the way he always had – in his trademark royal style and with the same zest for life. I don't think there was ever another person like him. His working style ensured that he rose to prominence as a national-level leader. I felt pride when declaring that such a man was my guru. Saheb, I will always regret the fact that I could not meet you as your life was ebbing away.
Saheb was a fount of kindness. His intellect and nature ensured that he made friends and followers from every walk of life. A beacon of hope for the Marathi manoos and a staunch Hindutvavadi, he established the Shiv Sena in 1966 at a time when such a party was needed in the city. The Marathi manoos and several youngsters like me were instantly attracted to him. The love and kindness he showered on Shiv Sainiks while forming his party ensured that his party workers would pledge their lives for him as long as they lived. He took care of his people, asked after them in times of grief, and this made him the darling of his party workers and the state.
I got a lot of love from Saheb. He also trusted me implicitly. I have no qualms in admitting that he made me the person I am. Whatever political success I have earned in my life, a lion's share of it is because of Saheb. 'A man should be rich by his thought, and this richness should flow freely' is the teaching I took from him. I have always said that my journey from shakha pramukh to Chief Minister to Leader of Opposition was possible only because of Saheb. If I was an effective Chief Minister in my eight-month tenure, it was only because of you, Saheb.
He was as courageous as he was insightful. He was and will be known among the cartoonist greats all over the world. Similarly, he proved his writing prowess as the editor of Marmik and Saamna. His wily political sense always pulled the Sena out of any crisis.
He never compromised on religion or nationalism. Despite his sharp speech and uncompromising nature, he had friends in all fields and he was a popular leader in all of India. I will run out of paper before I am fully able to describe the time I have spent with him and the love he showered on me for 45 years.
He was battling death for the last few days. I kept thinking that this time, too, he would cheat death and get better. But he passed away…I regret having taken the decision that caused him a lot of hurt, but in the circumstances then, I had no choice but to take that decision. Some people forced me to take that decision…but never mind that now.
Saheb, you loved me more than my own parents did. You called me on the phone twice after I had left the Shiv Sena. What a big heart you had!
I wanted to meet him when his health was suffering. I was very uneasy about not meeting him. But to my misfortune, he passed away before I could see him one last time. Saheb, forgive me!
Rest in peace, Saheb. I humbly pray to God to grant strength to Shri Uddhavji and Shri Rajji and the entire Thackeray family in this time of grief.
Narayan Rane is the Industries Minister in the current Congress-led government in Maharashtra, and served as the State's Chief Minister for eight months when the Shiv Sena-BJP combine was in power.