Big story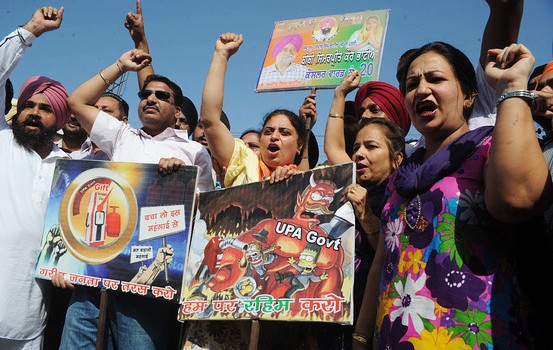 Published on February 18th, 2013
0
Don't strike work, or else…
Government warns workers against participating in general strike called on February 20 and 21, hinting at suspensions and other punishments.
by The Editors | editor@themetrognome.in
As many as 11 Central trade union organisations and national federations of various industries and professions are set to go on a 48-hour strike starting February 20. The strike, called by trade unions in the country, however, has prompted the Maharashtra State Government to issue a few stern directives to class IV and senior-level employees of the Government and its affiliated organisations.
In a Government Resolution (GR) issued on February 17, 2013, the State Government has warned striking workers of strict action. "Class IV workers belonging to Central Trade Unions and employed with the State Government and its affiliated organisations have issued a Strike Work notice for February 20 and 21, 2013. In the light of this, with a view to ensuring the smooth operation of services throughout the State, employees participating in the strike will be liable for disciplinary action.
"Further, Government officials may attempt to persuade the striking workers from participating in the strike. The State will also bring into effect the Centre's 'No Work, No Pay' policy against striking workers," the GR says.
Additionally, attendance of all departments will be submitted to the heads of various departments till noon, during these two days. All leaves of officials and other workers for the two days have been cancelled, and those on leave may be recalled to work. "Department heads should not leave their offices during working hours in the strike period. They must also ensure that all essential works and services will continue to be provided during this time," the GR states.
The strike has been called to protest rising inflation and alleged violation of labour laws by the Central Government. Thus far, transport unions have declared that autorickshaws and taxis will continue to ply in the city in the light of ongoing examinations. However, general services provided by domestic gas agencies, petrol pumps and nationalised banks, among others, may be hit.
(Picture courtesy blogs.wsj.net. Image used for representational purpose only)