Big story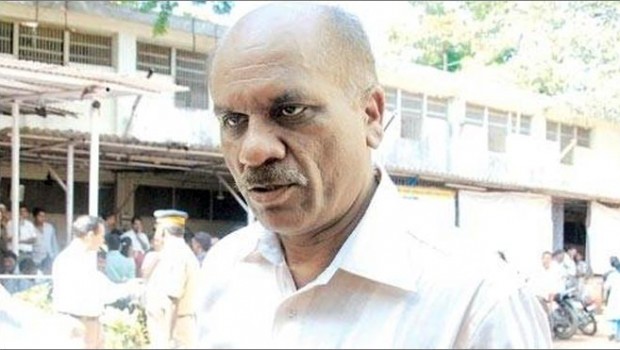 Published on January 15th, 2013
0
Dhoble transfer issue hots up
Public support for recently-transferred cop increases daily; if probe absolves Dhoble of wrongdoing, he might be reinstated as ACP, Vakola.
by the Editors | editor@themetrognome.in
Vasant Dhoble is one lucky man. Transferred by the Chief Minister following the death of a hawker during a hawker eviction drive last week in the suburbs, the controversial cop is receiving tremendous support from all quarters – most recently from the Congress' ally in the State, the Nationalist Congress Party (NCP).
Yesterday, NCP leader and State Deputy Chief Minister Ajit Pawar had jokingly agreed to support CM Prithviraj Chavan's decision to transfer Dhoble from Vakola to the police control room following the hawker's death – the post mortem report reveals he died of a brain haemorrhage, and not of cardiac arrest, as originally surmised – but today, Pawar took a different line altogether. "We should not transfer a person wrongly," he said. "If the probe (initiated into the incident by the Home Department) does not show that Dhoble was responsible (for the hawker's death), he will be reinstated with immediate effect," he added.
Interestingly, Home Department chief RR Patil, who also belongs to the NCP, had said yesterday that the decision to transfer Dhoble was a welcome one, since it would "help in an impartial probe'.
Meanwhile, the rabble-rousing cop himself has chosen to keep a low profile since his transfer, refusing to comment even on the support from such parties as the Shiv Sena and the MNS, which surprised all by actually uniting over the issue of his transfer.
'Bring him back'
Residents and local corporators of the area under Dhoble's purview as ACP have reacted strongly to the cop's transfer. This morning, two separate ALMs in Vile Parle had initiated signature campaigns in support of Dhoble. The signatures are to submitted to the Chief Minister. "We are extremely pleased with his performance as a cop in our area," said Vile Parle resident Rohini Gupte (53). "I have lived in Vile Parle all my life, and after Dhoble came here and started cracking down on illegal hawkers, we saw the footpaths on our streets for the first time. It is wrong to transfer a police officer who is doing his job for the betterment of an area."
Senior citizens, especially, profess to be more than satisfied with Dhoble's stint as ACP. "Even before, when he was posted at Goregaon, he was very popular with the local residents because he came down very heavily on wrong activities," said MS Prakash (69). "If a police officer is carrying out his duties and he gets punished for it, then why should the police do any work at all? I strongly feel that the Government should reconsider and bring him back, instead of deputing him to some ordinary post."
(Picture courtesy intoday.in)