Big story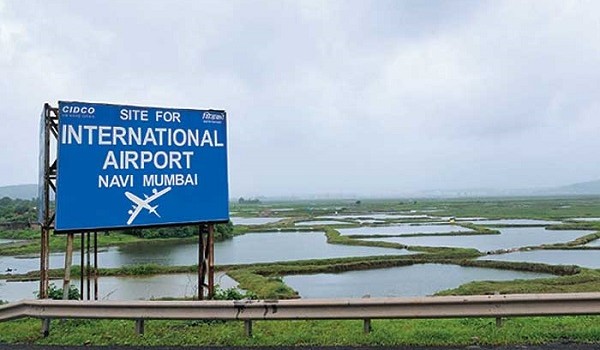 Published on November 11th, 2013
0
Decks cleared for Navi Mumbai Airport plan
Protesting farmers and Maharashtra State CM Prithviraj Chavan finally reach an agreement over compensation and land package for the sale.
by The Editors | editor@themetrognome.in
In a meeting that lasted over two hours on Monday, November 11, 2013, the State Government of Maharashtra and farmers from Ulwe village (Panvel) finally reached an agreement over the compensation package for the land sale over the Navi Mumbai airport issue.
In a press release issued from State CM Prithviraj Chavan's office, the Government is said to have agreed on giving 22.5 per cent land back as developed plots out of total land acquired from the farmers whose lands will be affected as part of the airport project. Earlier, the farmers had insisted on 35 per cent land back as part of the compensation.
Once complete, this will be the city's second airport.
The press release says, "The 22.5 per cent land back offer (12.5 per cent from State and 10 per cent from CIDCO) was agreed to by the representatives of the farmers. The State has decided that each farmer that will be displaced by the project will get a house that is triple the size of his existing house. Further, the land that will be given as compensation will be close to the airport project, so that the end beneficiaries may gain commercially from their proximity to the airport." It is being discussed that the land will be developed with modern infrastructure as well, and will be called 'Pushpaknagar'.
However, the package comes with a rider from the CM – if the project and the rehabilitation component is perceived as 'too costly', the State will remain free to explore "other options", he is learnt to have said during the meeting.
The Navi Mumbai airport project is spread over 1,160 hectares of land, out of which 685 hectares were already in the possession of the City and Industrial Development Corporation (Cidco), which officiates as the nodal agency for the project. The Central Government had granted the necessary environmental clearances to the project over three years ago. However, farmers' agitating over the lack of clarity over compensation from the State had held up progress in the matter till date, over the remaining 475 hectares. The required land surveys for the project will begin soon, and the CM has instructed that a review meeting with the project-affected farmers/their representatives be held every week from now.
(Picture courtesy shaikhhashim.blogspot.com)