Big story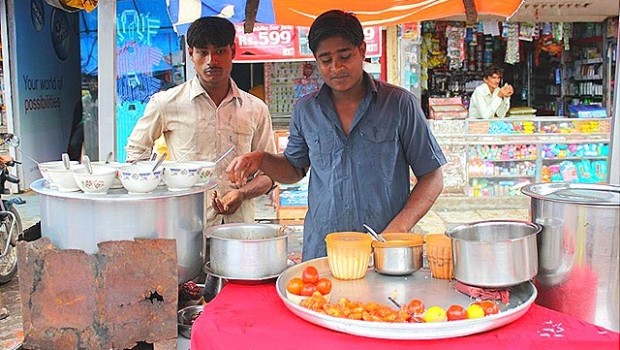 Published on September 26th, 2013
0
Dear BMC Commissioner, no hawkers please!
There's a chance that 1 lakh hawkers will be added to Mumbai's streets very soon. Retailers' body will oppose it.
Two days ago, the Federation of Retail Traders Welfare Association (FRTWA) wrote to BMC chief Sitaram Kunte protesting against the upcoming Protection of Livelihood and Regulation of Street Vending Bill, 2012, which is to come into effect once cleared by the Rajya Sabha.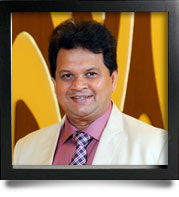 As per the letter, the FRTWA is determined to protest the passing of the Bill on grounds that it will add more hawkers to the roads without clarity on who will regulate their working. Produced below is the full text of the letter written by Viren Shah (in pic on left), President, FRTWA:
"To The BMC Commissioner,
Mumbai
The Street Vendors (Protection of Livelihood and Regulation of Street Vending) Bill, 2012 will come into effect once cleared by Rajya Sabha.
Presently, the city has between 1.5 lakh and 2 lakh hawkers, including unlicensed ones. The Act is expected to add on another 1 lakh hawkers who will spill onto the city's pavements. Estimates have it that the number of hawkers will be 2.5% of the population.
Considering the latest census, which has pegged the city's populace at 1.25 crore, the city will have 3.13 lakh hawkers.
The Brihanmumbai Municipal Corporation has appointed a two-member committee to study the current hawking situation and come up with solutions which can be implemented as pilot projects in the city.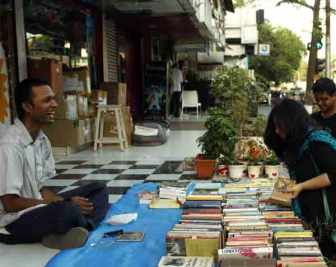 These experts will conduct street surveys and spatial studies for a holistic solution which can be implemented for the pilot projects. A work order for the study was issued last week. Dadar and Vile Parle have been earmarked as probable areas to conduct the pilot project study. Work on the survey is expected to start shortly after a meeting of civic officials scheduled for next week.
FRTWA strongly objects to this new policy whereby these two members who are going to make 1 lakh hawkers legal and they will be placed through out mumbais market and public places,stations,schools,hospitals which is going to be against the  supreme court guidelines.
Who will regulate them? BMC AND POLICE?
Even now these illegal hawkers are not under any control and the way they have spread their wings in sizes and width, they have not only occupied pedestrian footpaths but also parts of roads in many busy areas of Mumbai and that too main roads like Linking road, Crawford market and most of the station ares of Mumbai where pedestrians have no footpath to walk, vehicles have no road to drive on and  shopkeepers have no entrance for their customers to enter the shops.
We strongly object to such a policy whereby two members are going to give licenses to one lakh hawkers and Mumbai will become hawking zone.
These hawkers do not pay taxes, get goods without any license, without paying any octroi or VAT and neither they pay any income tax.
Why do we tax paying citizens bear their burden and allow these illegal hawkers to occupy our pedestrians footpath, roads and shop windows and entrances of shops without any tax to the Government?
We will approach the Supreme Court if such policy is passed by Rajya sabha.
We will not allow hawkers in front of our shops in Mumbai.
Federation of Retail Traders Welfare Association (FRTWA)
Viren shah
President
(Pictures courtesy www.nscimumbai.com, www.wildjunket.com, www.dnaindia.com. Hawkers' images used for representational purpose only)