Big story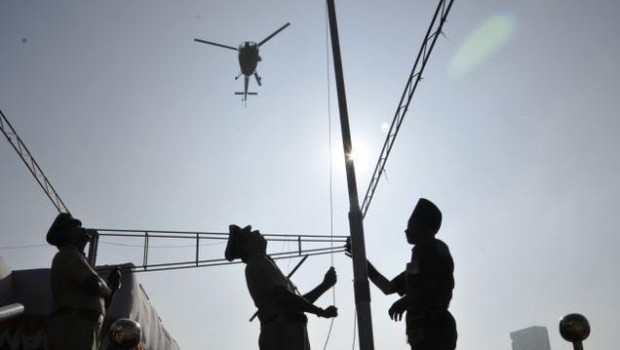 Published on January 24th, 2013
0
Cops will watch the skies on R-Day
No paragliders or other micro-aircraft can fly near or above Shivaji Park till noon on Saturday, Republic Day, this year. Anyone breaking this rule will be arrested.
by The Editors | editor@themetrognome.in
If all of us watch the skies, who will watch the land and the seas? Never mind that, the Mumbai Police seem to be saying. As per a directive issued from the office of the Deputy Commissioner of Police (Operations) KG Patil, a "breach of peace" is expected by terrorist or antisocial elements from the skies above the Shivaji Park (Dadar) area on Saturday, January 26, 2013.
Accordingly, no paragliders or remote controlled microlight aircraft will be allowed to fly in the jurisdiction of Mahim, Shivaji Park, Dadar and Worli police stations on that day.
An order issued today from Patil's office reads, "On Republic Day 26/01/2013 at Shivaji Park, Dadar areas (sic) VIP, Army, Navy and Air Force officers, Consuls and citizens in large numbers come together for celebrating Republic Day, it is necessary that some checks should be put on activities around Shivaji Park area in Dadar, Mumbai, so that terrorist/anti-social elements may not attack through paragliders , remote controlled microlight aircraft (and) that immediate action is necessary for prevention of the same."
This order is to remain in force from 6 am to noon of January 26, 2013.
(Picture courtesy thehindu.com)