Big story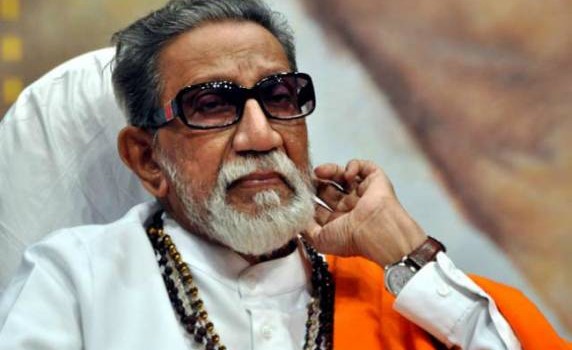 Published on November 15th, 2012
0
Bal Thackeray is critical
Amid swirling rumours, thousands of Shiv Sainiks and general public flock to Matoshree; all cops' holidays cancelled till further notice.
by The Editors | editor@themetrognome.in
Shiv Sena chief Bal Thackeray (86), who has been battling a pancreatic ailment for a long while now, has been in a critical condition since late evening yesterday. His condition is said to have worsened over the night.
Thackeray's son and party executive president Uddhav appealed to the assembled party workers to keep calm and not spread or listen to rumours. "I am confident that he will pull out of this, his willpower remains as strong as ever," Uddhav said in a 2.15 am personal appeal made from outside Matoshree. "I appeal to you with folded hands to keep calm. I have not yet lost hope and neither should you. I don't want to hear any news of any of you misbehaving (in the light of his father's condition)," he added. Balasaheb's estranged nephew and Maharashtra Navnirman Sena (MNS) chief Raj Thackeray also exhorted party workers to await news of further developments and to keep calm.
Rumours swirled all over the city and country as crowds waited to hear about the exact status of Thackeray's health. Media personnel and police were seen in large numbers outside Matoshree; however Shiv Sainiks asked the waiting cameramen to switch off their cameras. At about midnight, the cordon around Matoshree was further increased by the cops.
Meanwhile, President Pranab Mukherjee cancelled his two-day visit to Maharashtra.
 (Picture courtesy www.deccanchronicle.com)