Big story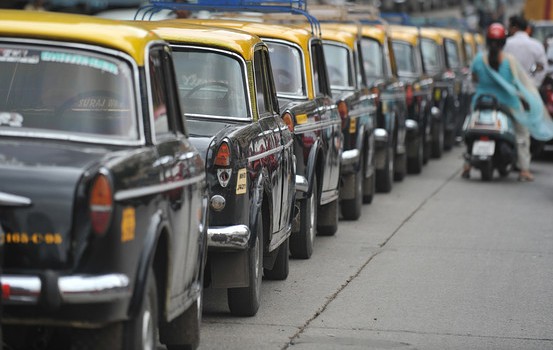 Published on October 31st, 2012
1
Are you taking the bus today?
A Mumbai-based NGO is asking the city to avoid taking autos or taxis today. So what's your plan of action?
by The Editors | editor@themetrognome.in
This protest seems better-coordinated and planned than the Meter Jam one two years ago, which was largely confined to the Internet and hence, passed most of the city by. But the Acharya Atre Katta (AAK), a Kandivli-based NGO, which has given the clarion call to Mumbaikars to not take an auto or taxi today, is backed by some major biggies.
For starters, the Mumbai Grahak Panchayat (MGP), which has also filed a PIL in the Bombay High Court against the recent auto and taxi fare hikes, is firmly behind this initiative. Additionally, the Rajya Sarkari Karmachari Sanghatana (Maharashtra), a union of state government workers, has also pledged its support in writing, with a press release issued to all newspapers and news channels yesterday. Hence, AAK seems better-placed to make an impact on the city this time around; the call to boycott autos and taxis today has already been well-received on social networking sites.
Will we, won't we?
Shayla Gonsalves (45), an accountant with a company in Dadar, says her office is located far from the railway station and she needs to take a cab because BEST buses are very crowded in the mornings. "But when my daughter told me about this boycott, I told my husband and sisters also to join in the protest. I will leave a little early from home tomorrow (on October 31) and one of our colleagues has promised to pick us up from Bandra station in his car."
Homemaker Reshma Ghadi (36) keeps her Wednesdays for going vegetable shopping. The Borivli resident says, "Though I sometimes take the auto, especially if I'm carrying very heavy bags, I will wait for the BEST bus tomorrow. We should all support this initiative, because by putting pressure on errant auto and taxiwallahs, we can at least ensure that their services improve."
However, Meet Mhaiskar (20), a student at a Bandra-based college said, "I would like to boycott the autos and taxis, but sometimes there is no choice. BEST buses are not always on time, and they are very crowded. If I get late for my class, I will not be allowed to attend the lectures. So I will be forced to take an auto."
Meanwhile, AKK and MGP members are planning to target major railway stations and speak to commuters about not taking autos and taxis, but there will be no pressure on them to not do so. AAK members will also carry out a signature drive to gather support for the campaign.
They certainly will
Mumbai tweeted in favour of the 'No Auto No Taxi' day.
Neeta Kolhatkar @neetakolhatkar Mumbai citizens…walk, use buses, but say NO to autos tomo… plz support the NO AUTO TAXI day tomorrow 31st Oct pl RT
Renison Pereira @renison007 I liked a @Youtube video http://youtu.be/3jZLbSggr_E?a  No Auto–Taxiday on 31st October-TV9
UsCabbies @UsCabbies Mumbai citizens…walk, use buses, but say NO to autos tomo… plz support the NO AUTO TAXI day tomorrow 31st …
Kedar Paranjape @Kedar_cp "@Ganesh_Khare care to retweet.31st October-No Auto–Taxi DAYin Mumbai" Ensure u r on rite side by nt takin a rick ride.
Prasanna Kashikar @sweetstarguy Tomorrow is a No Taxi, No Auto Day !!!! Please do not travel byauto and taxi… This is a protest against unfair hike of fares.
Shweta D @shwetz8311 JAGO GRAHAK, JAGO. Lets observe 31OCT as NO TAXI/AUTO DAYto protest agnst unjust fare hike. Lets make it a habit to use BEST buses.
Akshay Redij @Akzey @meterjam you guys should also appeal to your users to support NoAuto–Taxi Day on 31st Oct. #NoAutoTaxiDay
IAC-Mumbai @IACMumbai Participate in "No Auto–Taxi Day" on October 31.
(Picture courtesy The Wall Street Journal)