Big story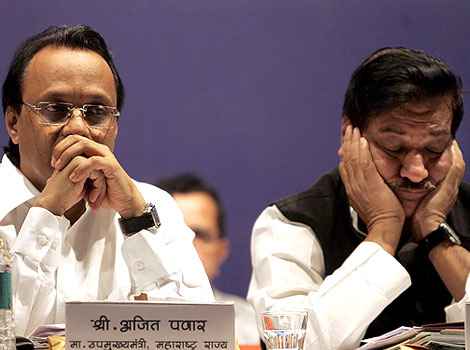 Published on November 30th, 2012
0
Ajit Pawar returns?
Two months ago, Ajit Pawar resigned as the State's Deputy Chief Minister after allegations of corruption. Is he returning soon?
by The Editors | editor@themetrognome.in
A series of scams and financial irregularities committed by the State in irrigation led to the September 25 resignation of Deputy Chief Minister Ajit Pawar. Yesterday, a white paper on irrigation was placed before the State Government, and it does not mention any of the irregularities committed by the Water Resources Department, that was headed by Pawar. With just days to go before the Winter Session of the State Legislature takes place in Nagpur, the big question is:
Is Ajit Pawar coming back?
Pawar, who belongs to the Nationalist Congress Party (NCP) and is nephew to NCP chief Sharad Pawar, is said to be desperate for a comeback, but the Government will have to play its cards right, especially with the Session coming up on December 11. There were talks in the NCP camp of Pawar's comeback even before the white paper meeting took place last evening. It is also doubly suspicious that the white paper seemingly skirts all issues of corruption and merely lists the projects approved by the State in the last decade. The fact – and this was what made Pawar resign this year – that as much as Rs 35,000 crore has reportedly been siphoned off by the politician-contractor nexus in dud irrigation projects in the last 10 years, finds not the remotest mention in the white paper.
The NCP is reportedly already proclaiming that the reentry of Ajit Pawar into the State's politics, in an official capacity, is only a matter of time, and that the timing would be decided by Sharad Pawar. However, any haste in the matter will reflect badly on the Government, say observers.
With a very 'white' white paper presented, and which glosses over any wrongdoing on the part of politicians and State bureaucrats, it seems that the entire exercise will only serve to bring Aijt Pawar back.
(Picture courtesy hindustantimes.com)