Big story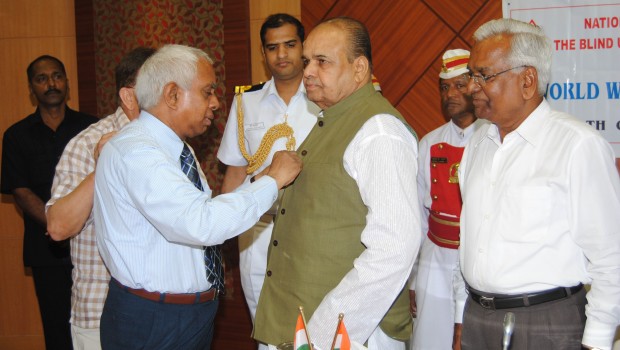 Published on October 23rd, 2012
0
A separate university for the physically-challenged?
Maha state Governor promises to consider the demand, which includes filling vacant posts meant for the visually and physically challenged.
by The Editors | editor@themetrognome.in
We're dealing with the finer points of the Right to Education (RTE) Act and how it should be implemented across schools. We're talking about education for the poorest sections of society through various government-funded schemes. We're even talking about abolishing exams till class eight.
We're not talking about integrating physically-challenged students with mainstream education. Nor are we taking into account their aspirations when designing our education spaces, or appointing faculty
As a reflection of this, a delegation from the National Association for the Blind (NAB) visited the state Governor K Shankarnarayan, at Raj Bhavan last week, to demand for a separate university for differently-abled students. During the meeting, K Ramakrishna, honorary secretary general, NAB, appraised the Governor of the fact that rules and stipulations meant for the visually and physically impaired, especially during examinations, were not being applied uniformly. He also added that at the degree and masters' levels, most of the subjects taught were not conducive to the growth of the physically challenged.
However, a delegation member said on condition of anonymity, "We were surprised when the demand for a separate university was made by Rameshwar Kalantri (who heads the Maharashtra NAB Unit), because we had not discussed the issue prior to meeting the Governor. Certainly it is a very good idea, but we need to sort out the details of the issue first." The delegation had actually met the Governor on the occasion of White Cane Day on October 15, when the issue cropped up.
The delegation also alleged that most colleges and universities were still not filling up to capacity the teaching posts reserved for the physically challenged. A creation of a separate university for the visually and physically challenged, would, the delegation felt, take care of the issues of a development-conducive syllabus and employing the differently-abled as faculty members.
For his part, the Governor, who is also the Chancellor of Universities for Maharashtra, has promised to study and forward the demand for such a university to the concerned ministers in the state government.